Rambus Infineon claim chucked out of court
'Unclean hands...'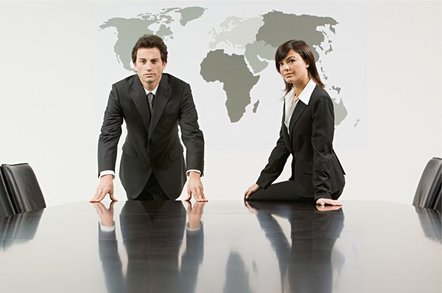 Rambus shares fell ten per cent last night on news that a judge has thrown out its claim for patent infringement against Infineon Technologies. The case concerns Rambus patents for SDRAM and DDR DRAM memory chips and dates back to August 2000.
Judge Robert E Payne dismissed Rambus's patent infringement claims, a decision welcomed by Infineon.
John Damforth, general counsel at Rambus, said the firm believes it has a strong case on appeal.
Infineon had accused Rambus of destroying key documents ahead of the trial, and the judge agreed with them.
In a statement the German firm said: "Infineon is pleased that the Court has found that Rambus's egregious conduct, including shredding key documents, failing to produce evidence, and testifying falsely under oath, constituted unclean hands and spoliation and was so improper as to warrant the dismissal of all of Rambus's remaining patent claims in this case. We are gratified that the Court determined that Rambus's litigation misconduct should not be rewarded."
Rambus is pursuing separate cases against Hynix Semiconductor, Inotera Memories, Micron Technologies and Nanya Technology.®
Related stories
Rambus sues four for GDDR 'infringement'
Infineon accuses Rambus of 'litigation misconduct'
Rambus stuns world+dog with Infineon court victory
Sponsored: Minds Mastering Machines - Call for papers now open