IBM does grand dance for bland drives
ILM facade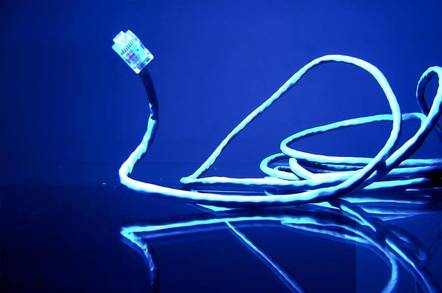 IBM last week did its best to roll a number of disparate storage product upgrades under the singular ILM (Information Lifecycle Management) umbrella.
Always ambitious, Big Blue deserves credit for trying to find a theme where no theme existed. "Clients are no longer buying individual storage products, but rather complete packaged offerings that solve business problems," said Barry Rudolph, business line executive for ILM at IBM, in a statement. "While other competitors may discuss visions of information lifecycle management, no one can deliver complete information lifecycle management solutions like IBM because of our deep and proven expertise in tape and storage virtualization."
Sadly for Rudolph, ILM has little to do with the products recently rolled out by IBM. Simply put, IBM upgraded the tape and disk drives used by some of its storage systems and rolled out new versions of its storage management software. Hardly the stuff ILM dreams are made of.
Customers will now be able to buy LTO 3 Ultrium product for their tape drives, libraries and autolaoders. The new drives bring twice the capacity and speed of older LTO 2 drives.
On the Fibre Channel side of the house, IBM will begin selling 146GB 15k and 300GB 10k disk drives for its TotalStorage DS4000 Series storage systems. These boxes can now store up to 67TB of data thanks to the increased capacity drives.
For those of you more interested in software, IBM has released version 2.2.1 of the TotalStorage SAN File System. New to the package is support for clusters of Windows servers and a "simplified" admin tool. In addition, IBM rolled out version 2.1 of its SAN Volume Controller.
The new LTO 3 products will start shipping on March 4 at a starting price of $5,999. The Fibre Channel drives arrive on April 15, although IBM didn't release a list price for new boxes at this time. The fresh version of SAN Volume Controller will ship in early March at $47,000, while the latest SAN File System is available immediately. ®
Related stories
Business goes mad for storage
EMC preps iSCSI binge
EMC finds vacuum for backup software upgrades
Sponsored: Learn how to transform your data into a strategic asset for your business by using the cloud to accelerate innovation with NetApp