Notebook love won't save PC makers in 2005
Slowdown begins - again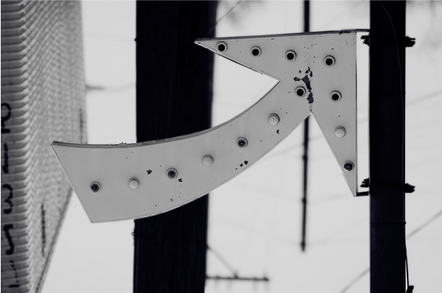 PC makers should brace for a significant sales slowdown in the next couple of years, according to research firm Gartner.
Gartner has pegged the PC market to grow at 9 per cent in 2005 and 7 per cent in 2006. These rates are down from the 11.6 per cent rise in sales enjoyed during 2004. What's the cause for the drop off?
"Overall shipment growth is expected to slow this year as both professional and home users wind down major replacement cycles," said George Shiffler, an analyst at Gartner. "We believe professional replacement activity peaked in 2004 and will decelerate sharply over 2005. While home replacement activity will continue to provide some strength to the market in 2005, it too seems likely to slow by year-end. "
Overall, PC makers should ship 199m units in 2005, which compares to 183m units moved during 2004. While total sales will slow, notebook sales are actually expected to surge. Mobile unit shipments should be up 17 per cent next year, but PC sales will grow just 6 per cent, according to Gartner.
"Mobile PCs are becoming increasingly attractive to a broad range of users. There are a number of reasons for this including rapidly falling system prices, enhanced wireless experiences, and expanded multimedia/entertainment functionality," Shiffler said. ®
Related stories
Macrovision to tout lock-down DVD tech
Carly's landing cushioned by 45m dollar bills
Desktop Linux cracks Freak Mainstream
Poor left stranded by digital divide
Sponsored: Minds Mastering Machines - Call for papers now open