Toshiba, SanDisk prep 1GB Flash chip
'Two bits, one cell' 8Gb chip unveiled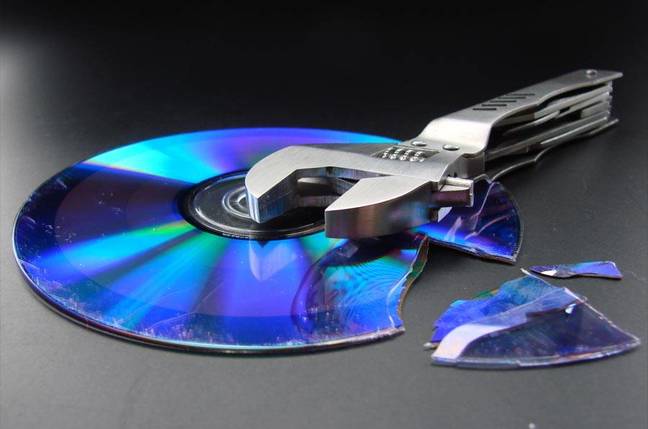 Toshiba yesterday launched an 8Gb Flash chip fabbed designed to be fabbed using a 70nm process when production commences in the summer.
The part paves the way for much greater-capacity Flash storage devices, such as USB drives and MP3 players.
Jointly developed with SanDisk, the NAND Flash chip uses a technique called Multi-level Cell (MLC) to store two bits of information in a single memory cell. Alas, you don't get double the capacity in a chip the same size as a 4Gb part.
Extra circuitry is required to make MLC work, but the resulting chip is only five per cent larger than the 90nm 4Gb version, the partners said. Of course, since the new chip's transistors are inherently 22.2 per cent smaller than the 4Gb one's, thanks to their 70nm construction, Toshiba is relying on the smaller process to 'hide' most of the size increase arising from the use of MLC.
The 8Gb chip can support write speeds of up to 6MBps and read speeds of up to 60MBps - 40 per cent faster than the previous generation, Toshiba said.
Production may start in the summer, but Toshiba and SanDisk aren't expecting the new part to dominate their output until 2006. The pair said they were working on a 16Gb part that stacks two of the new 8Gb chips one on top of the other in a single package. ®
Related stories
Alliance touts holographic disc 'revolution'
Elpida licenses 'DVD on a chip' memory tech
Maxtor to axe more US jobs
Hitachi brings IDE to 1.8in HDD line
Western Digital hops on 1in HDD bandwagon
U3 launches USB drive-hosted app 'standard'
SanDisk offers USB-friendly SD flash memory
Sponsored: RAID: End of an era?