TI Q4 earnings slide as sales fall
Freezes 2005 capex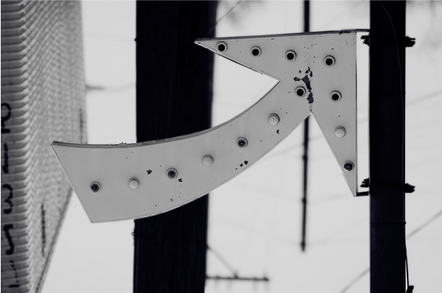 Texas Instruments saw earnings slide during the fourth quarter of FY2004 on a small sequential dip in sales, the company reported yesterday.
And with the prospect of even lower sales in the current quarter, the chip maker said it would not increase its spending on new plant this year.
TI's sales for the three months to 31 December 2004 totalled $3.15bn, down three per cent on the previous quarter but still up 14 per cent on Q4 FY2003. The latest figure was at the top end of the company's most recent forecast, of $2.96-3.2bn.
Of that total, some $2.8bn came from TI's semiconductor business, the same as the Q3 FY2004's figure but up 14 per cent on the year-ago quarter. TI attributed the year-on-year increase to booming demand for its wireless and Digital Light Projection (DLP) products.
Net income for the quarter came to $490m (28 cents a share), down 13 per cent from $563m (32 cents a share) in the previous quarter and 4.3 per cent $512m (29 cents a share) this time last year.
Still, the company managed to beat the Street, which expected to see earnings of 26 cents a share on sales of $3.1bn, according to Thomson First Call's average.
For the full year, TI racked up sales of $12.58bn, up 28 per cent on FY2003's total, thanks to a 31 per cent increase in semiconductor sales.
Once again, the chip industry's inventory correction was blamed for a decline in sales of standard products. TI itself cut its own inventory by $100m during the quarter, putting pressure on margins, President and CEO Rich Templeton admitted, but leaving the company better place going into FY2005. He also said he believes the chip channel made "good progress" reducing its own inventory during H2 2004.
Looking to Q1 FY2005, Templeton noted the tradition of weaker sales and a contemporary dip in order backlog. TI expects Q1 revenue to fall between $2.9bn and $3.14bn, yielding earnings of 22-26 cents a share. Semiconductor sales are forecast at $2.55-2.75bn.
The company said it plans to spend $1.3bn on new plant in 2005, the same as it spent in 2004. ®
Related stories
Mobile open-standards group recruits key players
TI narrows Q4 forecasts
Intel to retain top chip maker title on 04...
TI launches 'digital TV on a phone' scheme
Intel 'ends' chip digital TV tech work
Sponsored: Minds Mastering Machines - Call for papers now open