Europe wants cheaper storage and lots of it
SATA to score at last, with space-hungry apps on the way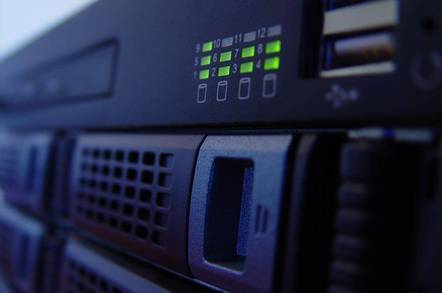 Which came first - lower-cost, high-capacity hard disks, or applications that generate huge amounts of data and need cheap storage?
Storage spending is on the up across Europe, but there may not be so much joy in it for the makers of big storage boxes, according to an IDC survey. The market research company predicts that much of the spend will be on high-capacity, low-cost arrays.
Eric Sheppard, IDC's research manager for European disk storage systems, says that although the usage of lower-cost disk technology such as Serial-ATA is limited at present, the applications that should drive storage spending over the next 12 months are all ones that end users see as well suited to cheaper arrays.
What's less clear is whether that application growth is itself driven by the falling cost of bulk disk capacity and by the perpetual need to do more for less money. "We know that the constant increase in data puts pressure on IT staff to add capacity," Sheppard says.
The IDC study, which queried more than 500 end users in the UK, Germany, France, Italy, Spain, and the Nordic countries, found that 43 per cent expect their storage budget to rise this year, while seven per cent expect theirs to fall. It looks like an upward trend too - only nine per cent said their storage spend fell last year.
Also on the rise is European SAN adoption, says Sheppard. He adds that the shift towards cheaper bulk storage is not all bad news for array suppliers. "The value of the total storage solution has been migrating away from arrays for some time now," he says. "Most suppliers have known this for some time, and increased their storage software and services offerings to offset decreased hardware margins." ®
Related stories
The risks of remote back-up
Europe's SAN avoidance strategy
IT bosses are storage addicts who can't stop themselves
Sponsored: Minds Mastering Machines - Call for papers now open