Cisco likes the look of EMC's NAS
Ready to sell storage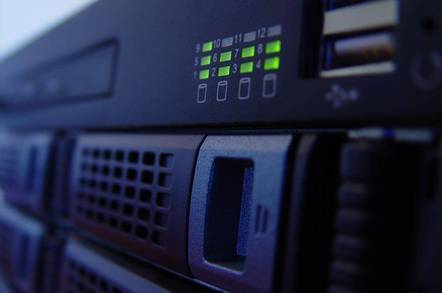 Cisco has tapped EMC to help it pump all kinds of networking gear into the branch offices of large corporations.
In a somewhat unusual move, Cisco will now resell and support EMC's NS Series of network attached storage (NAS) systems - the Celerra NS500 and NS700. This is the first time Cisco has sold what could be considered serious storage hardware. It plans to complement the boxes with its own File Engine appliances, which link numerous networked storage systems.
This pairing of Cisco and EMC gear is ideal for branch offices, according to both companies.
"This agreement enables Cisco to offer a comprehensive network-enabled solution that spans customer requirements from the branch to the data center," said Luca Cafiero, a SVP at Cisco.
The storage products will be offered alongside other networking, security, wireless and voice packages aimed at branch offices.
Since Cisco and EMC are such standard players in data centers, it's not surprising to see the two companies draw closer ties. Cisco, however, has been characterized as a possible long-term threat to EMC. The switch king made a move into the high-end storage networking market a couple of years back and has steadily been building out its storage portfolio. A number of analysts speculate that more and more storage functions will move to networking devices over time.
It will be interesting to see if this limited reseller agreement broadens or evaporates in the coming years. ®
Related stories
IBM's storage software owns all of EMC kit
Relentless EMC eats up one more SMB storage player
EDS allies with Cisco, Dell, EMC, MS and Sun
Sponsored: Learn how to transform your data into a strategic asset for your business by using the cloud to accelerate innovation with NetApp