Apple ships Xsan 64-bit cluster file system
Upgrades Xserve to dual 2.3GHz CPUs, too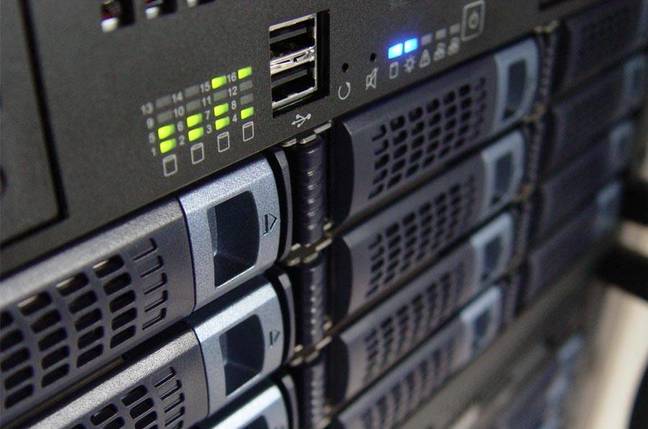 Apple today got some of its less consumer-friendly New Year announcements out of the way ahead of next week's Macworld Expo keynote and its more mainstream focus.
The Mac maker has not only upgraded its Xserve line of G5-class 1U servers, but finally said it has begun shipping Xsan, a 64-bit storage area network and cluster file-system add-on.
Xsan was formally announced in April 2004, and was recently the subject of speculation that Apple had further delayed the product's release. Indeed, the code was originally scheduled to ship last autumn.
Retailing for $999/£699 for each client and server on the network, Xsan is pitched at professional video and high-performance computing types who want to provide an easy way to connect Fibre Channel-based consolidated storage systems to a regular network.
Calling the price-point a "breakthrough", Apple has in the past claimed that Xsan works out at around half the price of rival offerings from the likes of Avid, SGI and IBM. The company made much of the fact that its pricing the product on the basis of how many computers are connected up, rather than the network capacity.
However, Apple is keen that buyers use its Xserve servers and Xserve RAID rigs as metadata controllers and storage pools on the other side of the Fibre Channel switch from the clients. Apple has qualified FC switches from Brocade, QLogic and Emulex.
Ready to tap into demand for such machines is the upgraded Xserve, now with a pair of 2.3GHz 64-bit G5 CPUs, not quite up to the Power Mac G5's 2.5GHz, but then the Xserve lacks the room for the desktop machine's liquid cooling system. Each CPU has 512KB of on-die L2 cache.
The 1U rackmount unit has room for up to three 7200rpm 400GB drives, Apple said. It comes with 1GB of 400MHz DDR SDRAM with ECC, and space for a total of 8GB of memory. There are a pair of full-length 64-bit, 133MHz PCI-X slots, ready for Fibre Channel interfaces and other add-ins, including Apple's own hardware RAID card. Integrated interfaces include a pair of Gigabit Ethernet ports, two Firewire 800 and one Firewire 400 connectors, two USB 2.0 ports, and a DB-9/RS-232 serial port.
Each machine ships with Mac OS X 10.3 Server. Available now, the Xserve is offered in three configurations: a single-CPU, 2GHz machine with 1GB of RAM for $2999/£2199; a cut-down (512MB RAM) dual 2.3GHz box 'cluster node' unit for the same price; and the 1GB RAM dual-2.3GHz top-of-the-range server for $3999/£2899. All three boxes ship with a single 80GB hard drive and a combo DVD-ROM/CD-RW optical drive. ®
Related stories
Apple touts low-cost SAN software
Apple preps sub-$500 iMac - report
Apple sues three over 'Tiger' Mac OS X leak
Apple talks up mid-range Motorola 'iPod phone'
Merrill Lynch looks to 'killer' Apple home media server
IBM 'readying dual-core G5'
Apple rebuked over G5 speed-lead claim - again
Sponsored: RAID: End of an era?