RLX quits blade server biz, whacks most of staff
Software only now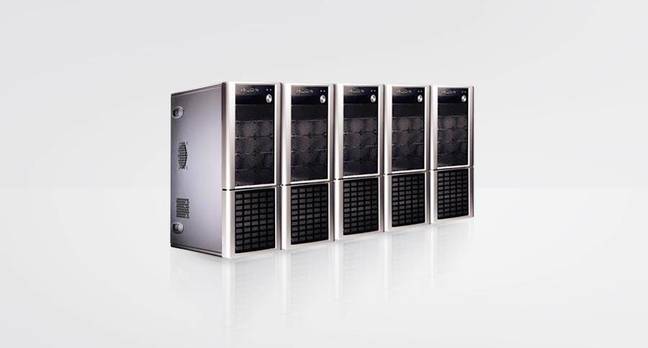 RLX stunned the server world today, announcing that it will stop making blade server hardware and focus instead on software only. This shift by the company that pioneered blade server technology will result in RLX laying off close to 80 percent of its staff, leaving it with a skeleton software crew, The Register can reveal.
RLX now plans to offer up its Control Tower management software to any vendor that will have it. This package is highly regarded and has helped RLX separate itself from other blade server makers. RLX, however, will likely face tough times trying to sell this software as most of the large server vendors have their own management packages and a host of third-party software makers already exist.
"Customers choose RLX because of our ability to manage servers better than anybody else," said RLX CEO Doug Erwin. "We at RLX are dedicating all of our resources and efforts behind continuing to make server management a reality for customers on any platform."
As part of this move, RLX has laid off 88 of its 113 workers, leaving it with just 25 software staffers. The company has immediately exited the hardware business, despite releasing a new set of products last month. It will continue to support the hardware that has already made its way into customers' hands.
"This is a sad day," said Chris Hipp, one of RLX's founders and now vice president of applications at Orion Multisystems. "It's too bad that nobody every figured out a formula that worked."
A few years back, RLX caught the big server makers by surprise when it rolled out a solid blade server design well ahead of the competition. The nimble startup was then taken over by ex-Compaq staffers who churned through close to $30m in funding within 9 months. RLX was able to pick up some high profile customer wins on the back of this funding but fell victim to an imploding server market - a result of the dotcom gloom.
The company was later taken over by ex-Dell staffers and then current CEO Erwin.
It never managed to capitalize on its lead over the big vendors and has recently seen IBM and HP take over the fast growing blade server market. ®
Related stories
Grizzled blade server vet shows 64-bit kit
Dell re-enters the blade-o-sphere
IBM touts poor man's blade server box
Orion delivers first 'personal cluster' workstation
Egenera and its amazing technicolor IPO
RLX tempts yet another investor
Sponsored: Fast data protection ROI?