PCI Express push ATI sales up
Q1 FY2005 breaks record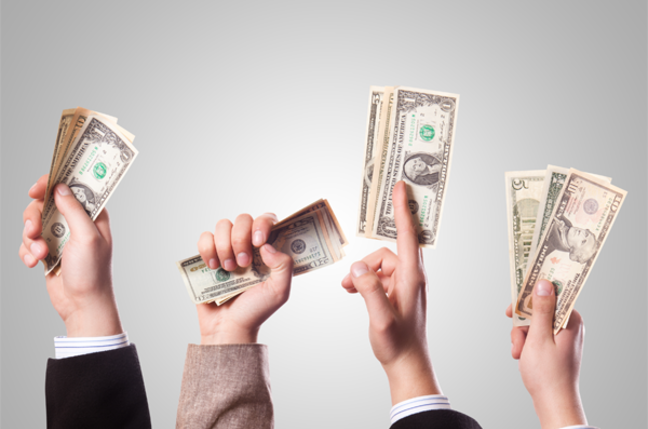 ATI continued to make strong revenue gains during the first quarter of its 2005 fiscal year, with sales up 30.7 per cent year on year and 7.3 per cent sequentially.
In the three months to 30 November 2004, ATI made sales totalling $613.9m, up from the Q4 2004's $572.2m and Q1 2004's $469.7m. Q1's sales were below the mid-point of the $600-640m range ATI forecast after reporting its previous quarter's results.
Net income for the period totalled $63.7m (25 cents a share) up four per cent on the previous quarter's $61.2m and 34.3 per cent on the year-ago quarter. Net income excluding one-off staff stock-option compensation costs associated was $71.4m (28 cents a share).
Gross margin rose 0.4 percentage points sequentially to 34.2 per cent, though that's still below the year-ago quarter's figure of 35.9 per cent. Pushing Q1 2005's figure down were the "production costs associated with the introduction and ramp of our new PCI Express products", the ATI said.
That said, sales of discrete desktop chips rose 20 per cent year on year on the back of PC vendors' PCI Express purchases. Notebook chip sales also rose 20 per cent year on year, with sales of discrete products more than compensating for a decline in integrated chips. What's worrying here is that integrated graphics chip sales rose 25.8 per cent in calendar Q3. Either the market shrank considerably after September 2004, or ATI is losing a lot of business to its rivals. Neither circumstance is good for the company.
The post-Christmas period is traditionally a weaker one for graphics chip makers, and ATI said it expects sales to match those it recorded during Q1 FY2005, give or take $20m. So expect Q2 revenues to come in between $593.9m and $633.9m. ATI said it's anticipated the quarter's gross margins to match those of Q1, too. ®
Related stories
ATI Q4 sales, income rocket
Nvidia to pitch NV48 at ATI's R520
Nvidia apes ATI to revive mid-1990s AGP feature
ATI unveils Radeon X850 XT PE, X800 XL
Q3 integrated graphics chip shipments soar
ATI rolls out X300, X800 mobile GPUs
ATI to spend $10m on Korean R&D plant
ATI tapes out 90nm R5xx chip
Sponsored: Are DLP and DTP still an issue?