AMD battles Intel over F1 number crunching
Hot air over wind tunnel simulations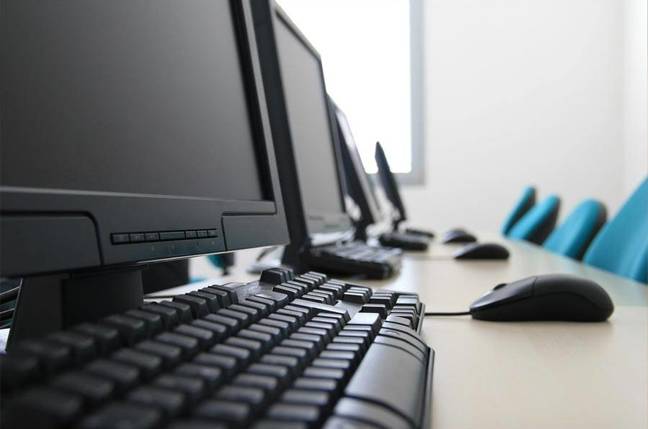 AMD's fight with Intel continues to extend into the Formula One racing circuit. With both chip makers already tussling for those all-important hard-to-see-on-TV car-component sponsorship spaces, they are now attempting to outdo each other in the car design arena.
AMD today lauded Sauber Petronas' decision to do aerodynamic simulation and testing on a supercomputer built out of 530 Opteron processors.
But it's not so long since Intel wanted us all to see the 320-odd CPU Itanium 2-based number cruncher Toyota has put in place for the much the same applications. Both teams run Linux on their respective supercomputers, by the way, preferring its scalability and resilience over Microsoft's alternative.
You can't blame the chip makers for trying to bring a little of the glamour that surrounds the world's premier motorsport competition to the rather more prosaic endeavour of selling 64-bit microprocessors. Alas, while modelling the flow of air over a car's numerous surfaces and doing so as quickly as possible, saves teams a serious amount of money - wind-tunnel construction and testing time is incredibly expensive - it's not exactly going to catapult either team to the top of the constructors league.
And no one but the team techies think of fluid dynamics simulations when Schuey is up there on the podium spraying the champers. Which is of course while AMD sells kit to Sauber, it sponsors Ferrari.
Sauber came sixth in 2004, Toyota eighth. But Sauber has been in the F1 game for the best part of 12 years, Toyota for less than a third of that duration. ®
Related stories
AMD ships 90nm Opterons
AMD pitches PowerNow! at servers
Intel bumps Q4 forecast higher
AMD took bigger slice of x86 server market in Q3
Sun begs partners to sell more Opteron servers
Dell eclipses Sun in server sales
Intel is killing Itanium one comment at a time
AMD's Opteron loses ground where it kind of counts
Dell 'to add' AMD CPUs to product line - CEO
Sponsored: Are DLP and DTP still an issue?