NetApp's storage virtualisation evolves
Dynamic virtualisation engine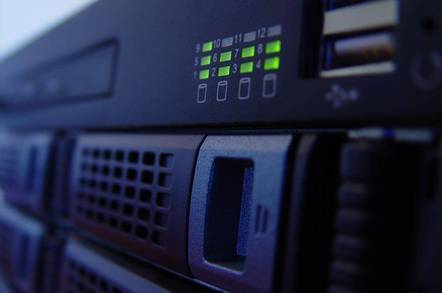 Product development in the storage management market shows no signs of slowing down. Within this large domain, storage virtualisation continues to hold its position at the leading edge of advancement. Last month saw one of the leading suppliers of storage solutions, Network Appliance (NetApp), give details of its vision of the Storage Grid when it released details of its Data ONTAP 7G software.
Data ONTAP 7G can be thought of as the sophisticated software glue that holds NetApp systems together and delivers the virtualisation features and management capabilities sought by storage administrators. NetApp likes to position the software as a "dynamic virtualisation engine" that aggregates physical arrays into self-optimising storage pools.
The Data ONTAP 7G software permits storage volumes to be automatically expanded or reduced without any administrator intervention and, crucially, without any disruption to services accessing the datasets. The central new features of Data ONTAP 7G are supplied via improvements to NetApp's gFiler software along with two new tools, FlexVol and FlexClone.
The FlexVol software breaks the physical connection between volumes and the underlying storage arrays. FlexVol removes the requirement that storage volumes be statically tied to physical or logical disks. The storage container approach makes it possible to dynamically resize volumes and provides capabilities to migrate volumes between supported storage platforms without necessitating any service interruption.
In this way it becomes possible to associate applications and data with FlexVol containers that can be placed on the most appropriate storage platform available, dependent on user requirements that may vary with time. Managing "data" not "disks" moves closer to being an every day experience.
The second feature, FlexClone, makes it possible to create multiple, independently writeable images of FlexVol datasets. The initial data remains unaffected as the clones are manipulated. On the surface this sounds like conventional "Snap Shot" functionality. However, the FlexClone differs in that whilst Snap shots take a physical copy of the original data, and consumes the same amount of physical storage, the FlexClone only writes changes to the cloned data to disk.
To all intents and purposes FlexClone delivers a writeable, near instantaneous, snapshot that consumes little, if any, additional storage at the time of cloning. FlexClone only creates copied data when changes to cloned data occur. The software can allow up to 200 "copies" to be built in the time it takes to do a single Clone in an extremely disk-efficient manner. Such capabilities could make many areas of testing economically feasible for the first time.
In addition, NetApp gFiler software has now added Fibre Channel connectivity to its existing capabilities. As a consequence, NetApp gFiler is now certified to support access to NetApp storage platforms, HP StorageWorks XP arrays and IBM TotalStorage DS4000 arrays in addition to existing support for HDS, Sun StorEdge 9900 and IBM ESS arrays.
It is certain that the new facilities provided by the NetApp Data ONTAP 7G offerings will be of interest to many enterprises. However, the market is moving swiftly on and whilst NetApp has aggressive plans for the rapid further development of its virtualisation tools, it is to be expected that many of the other major players in the space, such as IBM, EMC, HP and StorageTek, will react swiftly. In addition it will be interesting to see how other suppliers, including ONStor and 3PAR, react.
Copyright © 2004, IT-Analysis.com
Related stories
Sun's finishing of the year with a storage run
NetApp says gFiler is its Trojan horse
Sun, MS just thrilled to be together
Sponsored: Learn how to transform your data into a strategic asset for your business by using the cloud to accelerate innovation with NetApp