Enterprise routing market as flat as a pancake
Albeit a $3.8bn pancake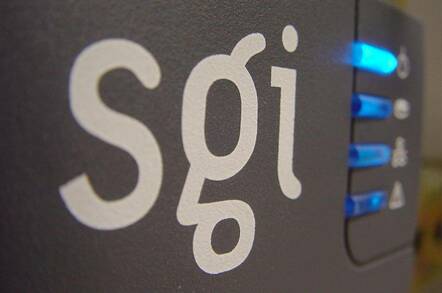 The worldwide enterprise router market was worth $918m in 3Q04, down by one per cent from the preceding three months. Analyst Infonetics Research reckons sales for 2004 as a whole will reach $3.8bn, four per cent down of $3.9bn revenues vendors enjoyed last year.
In a study published yesterday, Infonetics forecasts revenues will be flat for the foreseeable future, with sales not reaching 2003 levels until 2007. Networking giant Cisco maintained its strong lead in the enterprise router market despite a flat quarter, accounting for three-quarters of worldwide sales. Infonetics predicts Cisco will face tougher competition ahead particularly in the low-end/SOHO categories, as low-end routing becomes increasingly commoditised and sales channels expand.
According to Infonetics, 48 per cent of enterprise router revenue comes from high-end routers, 39 per cent from mid-range, three per cent from low-end/SOHO and 10 per cent from wired broadband gateways. Almost half (46 per cent) of all enterprise router revenue comes from North America, 32 per cent from EMEA, 17 per cent from Asia Pacific, and 5 per cent from Central and Latin America.
Secure router sales will grow modestly over the next three years, accounting for 14 per cent of sales by 2007. "Over time, more router vendors are likely to add security features into routers as a default offering, at no extra charge, causing the standard enterprise router category to disappear," Infonetics said.
While the enterprise router market is flat the service provider segment is expanding. Worldwide revenue for service provider routers and switches totalled $1.6bn in 3Q04, up 11 per cent from 2Q04, and up 28 per cent for the year, according to a recent study from Infonetics. The analyst predicts the market will grow 15 per cent a year to reach $8.4bn by 2007.
The edge and core router market topped $1bn in the quarter for the first time. Cisco holds sway with 58 per cent of sales in the segment. But its slice of the market feel back down two per cent whilst arch-rival Juniper claimed 36 per cent of the market, a gain of six percentage points. ®
Related stories
Cisco market share slipping
Cisco dominates declining router market
Secure router revenues are up - but for how long?
Service provider kit sales to hold steady in '04
Sponsored: Learn how to transform your data into a strategic asset for your business by using the cloud to accelerate innovation with NetApp