Grizzled blade server vet shows 64-bit kit
Six generations for battling RLX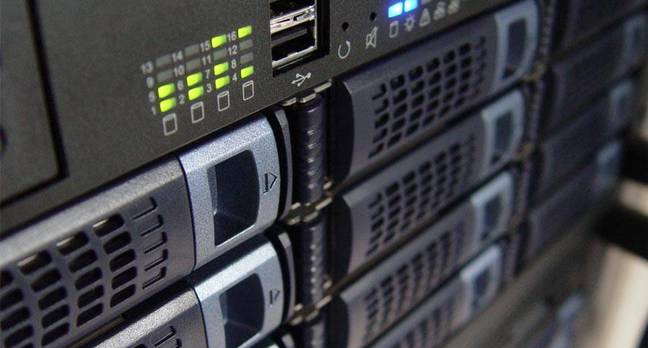 Here we are about to close out 2004, and RLX Technologies has just announced its sixth generation blade server.
RLX makes you think blade servers have been around for ages - mostly because the company is associated with inventing the compact systems that have swept the server industry. The little, Texan company doesn't have the same flair as it once did before the likes of IBM and HP began to dominate the blade market, but it does have the most experience with the form factor, and that's worth something.
So what's new at RLX after four years in the blade game? 64-bit processors, friends.
The new SB6400 blade server can hold two of Intel's x86-64-bit Xeon chips. The box also supports up to 12GB of memory per server - up from 8GB on previous systems.
Along with the SB6400, RLX also released the RM1400 and RM1100 standard 1U servers. The RM1400 is a lower-end 64-bit box that holds two processors, 4 SCSI disk drives and supports up to 8GB of memory. The RM1100 is a much lower-end system that runs on either Pentium 4 or Celeron processors, holds 2 SATA disk drives and supports up to 4GB of memory. RLX has positioned the RM1100 as a choice option for customers looking for as many low-cost boxes as possible for their clusters. All of the systems are available now and can be configured here.
The servers all run RLX's highly regarded Control Tower 6G management software.
RLX's history is worthy of a short novel (one that we'll get to eventually). The company was able to poach executives from Compaq and Dell in its early days, but has largely been run by venture capitalists ever since. It has pulled in well over $100m in funding in its relatively brief history and enjoyed periods of decent success. Of late, however, RLX has lost tremendous ground to the big boys and seems to be fighting for its niche as the little blade server that could. ®
Related stories
Dell reenters the blade-o-sphere
IBM touts poor man's blade server box
Orion delivers first 'personal cluster' workstation
Egenera and its amazing technicolor IPO
Sponsored: Fast data protection ROI?