NetApp says gFiler is its Trojan horse
Virtualised SAN and NAS bid for your storage grid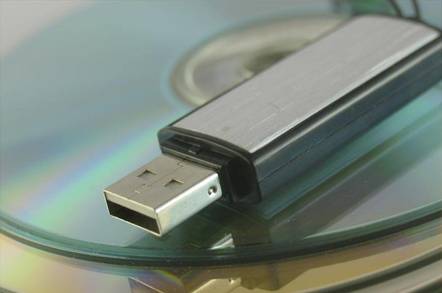 Network Appliance plans a virtualisation-powered push for its gFiler storage controllers, which are currently sold to add NAS to Hitachi and IBM disk arrays. New software enables gFiler to provision both NAS and SAN volumes from a single virtualised pool of storage.
"We have a plan to grow our gFiler business over the next few years and put our DNA into places it wouldn't otherwise get - gFiler has been a bit of a Trojan horse for us," says Keith Brown, NetApp's director of technology & strategy. "Although gFiler was marketed as a NAS head, it is way more than that - we will now provision all protocols from the front, so we're moving gFiler to the front end."
This relies on new operating software, called Data OnTap 7G, which is also available as an upgrade for existing NetApp filers. Using technology derived from NetApp's acquisition a year ago of Spinnaker Networks, it turns all the attached physical storage into a single pool, says Brown.
"The second component is FlexVols drawn from the pool, which we can provision as SAN or NAS," he adds. "They can be any size, and you can non-disruptively expand or contract them with the same ease. We reckon we can get utilisation into the 90s."
He says that while others can also do thin provisioning - allocate say 2TB of nominal storage to a volume, but only allocate physical storage as the volume fills up - this ability to shrink volumes is NetApp's differentiator: "We are unique in doing dynamic virtualisation. All the others use entirely static - and I would argue quite trivial - technologies. Their systems create composite volumes, for example by striping and/or concatenating physical disks, but there's no intelligence in those disks - the data still maps to a physical location.
"FlexVols are metadata-driven, block objects can be provisioned using file or LUN semantics. In 7G we have split the virtualisation layer from the file system layer. We've also added the capability to do FlexClones - take a dataset and provision a facsimile of it. It's an evolution of our snapshot capabilities to add writeability. The clone is based on the same block set but with its own section for changes."
NetApp will not stop selling filers that include disk arrays, partly because there's revenue in it, but also because there is value in integration.
However, with its recent announcement of support for IBM midrange arrays, as well as for storage boxes from Sun, HP and HDS, it now sees big opportunities for its controller technology to fulfill the 'storage grid' vision of many non-NetApp storage shops.
"Disks is disks, you need reliability and performance but beyond that it's a commodity," says Brown. "You have to get tight with the back end to avoid finger-pointing though. We don't support some arrays because we can't get the co-operation of the vendors, EMC is a notable example." ®
Related stories
The risks of remote back-up
Europe's SAN avoidance strategy
EMC makes run for SMBs with Dantz buy
Sponsored: Minds Mastering Machines - Call for papers now open