Colourful US PC company calls it quits
Liebermann logs off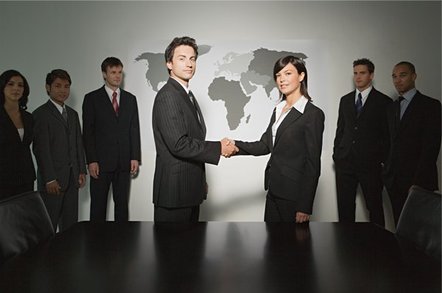 Controversial US PC vendor Liebermann has shut its doors. According to an open letter to customers posted on the company's web site, it is "no longer in a position, from a financial standpoint, to continue doing business".
"[With] a lack of investors, venture capital groups, angel investors, or someone to take a solid founding interest in us... it has become very difficult for us to proceed," the company bemoaned. "[We] never managed to attract the attention of individuals, companies, experienced management teams and organisations interested in investing and establishing a financial partnership."
In short, with no backers and - by the sound of it - too few customers, the company has simply run out of cash. This despite "the thousands of emails that are coming in on an hourly basis, expressing [site readers'] encouraging thoughts".
Indeed, the company said it must now "liquidate our assets in support of our financial responsibilities". That means ensuring existing orders are fulfilled, the company said. No new orders are being accepted, it added, but promised to maintain technical support and driver software updates for an undisclosed duration.
Liebermann was launched in September 2003 and immediately drew fire for its website's blatant imitation of Apple's, not to mention the Apple-like approach to the styling of its PC products. Its descriptions of products were a sea of new technology brand names and a ocean of trademarks.
The company's fondness for hyperbole and florid language is well displayed in its (farewell?) missive: "Like no other has such a small company managed so to quickly to be so inventive and groundbreaking and like no other has a young business in technology so rapidly reached the minds and hearts of so many people from all parts of the globe and capture their imagination."
No wonder some of the more hard-boiled PC buyers took an immediate dislike to the company.
Indeed, Liebermann engendered scepticism for the apparently wild claims it made about its products' capabilities. Some bloggers even concluded the whole thing was an elaborate hoax - particularly after the company announced its four-panel monitor.
And the company's collapse comes while it was on the verge of shipping a number of new systems - all due for a Q4 2004 release, according to the website - including a line of high-performance small form-factor PCs, a 5GHz personal super computer, a 64-bit Media Center PC and a Xeon-based dual-processor notebook. Liebermann claims to have working prototypes, but alas it now appears they will never see light of day.
However, many of Liebermann's claims were not without precedent or beyond the bounds of possibility. A case in point: its November 2003 announcement of a notebook based on Intel's desktop-oriented Pentium 4 Extreme Edition chip was widely scorned - until Dell announced one of its own three months later.
And a number of US journalists of our acquaintance claim to have received evaluation units from Liebermann and found them not too shabby. So too have Register readers who say they bought product from the company.
Liebermann said it is "studying and exploring all possible venues to keep this venture alive and renewed", so they may yet get a chance to do so again. ®
Related stories
PC maker puts P4 Extreme Edition into... notebooks
Dell unveils Pentium 4 Extreme Edition notebook
Sponsored: Minds Mastering Machines - Call for papers now open