IBM proclaims open blade spec a success
Surprise news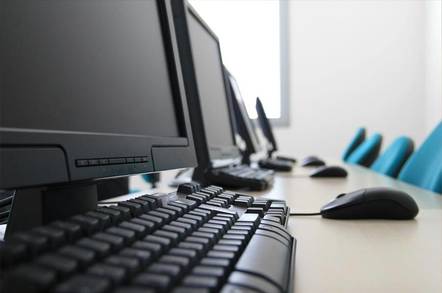 Like a good little server maker, IBM has provided an update on how the new BladeCenter specification program is going. Funny enough, it's a smashing success.
IBM today announced that 49 companies have "received" the BladeCenter open specification. IBM and Intel said back in September that they would open up parts of their shared blade server designs in a bid to draw third parties to their products. The two companies are looking to make BladeCenter a type of standard in the blade market where most companies currently have very unique systems.
While IBM is the blade server leader, it's unclear that it has the power needed to push this type of standardization in a still young market. Both HP and Sun Microsystems and a host of smaller companies all have systems that compete quite well with IBM's.
Away from the open spec marketing, IBM delivered some more concrete news about its blade server line. The company has rolled out new designs for its HS20 Xeon-powered boxes that make it possible to use smaller SCSI drives. This gives customers more speed and capacity in their blades over previous IDE drives.
In addition, IBM will soon offer 2.2GHz versions of its PowerPC processor in the JS20 blade. This box was long delayed but started shipping recently with 1.6GHz processors. The server runs both AIX and Linux.
The new HS20 system will start shipping on Nov. 12 starting at $2,000, while the new JS20 arrives on Oct. 29 at $2,700.
IBM has additionally rolled out a new software package called PowerExecutive for the blade servers. This code monitors the power consumption of various server components and then tries to tweak the hardware for efficient use. IBM has long denied that its blade design suffers from any kind of thermal issues. although it has released a number of larger capacity power supplies for its systems over the past year.
Elsewhere, rumors are starting to heat up that IBM is close to releasing its large p5-590 and p5-595 servers based on the Power5 processor. ®
Related stories
Tatung debuts own-brand servers in UK
Sun Thumper server plans excavated by The Reg
HP summarizes blade strategy with new marketing term
HP gears up for Opteron server binge
Sponsored: Minds Mastering Machines - Call for papers now open