Analyst lifts 2004 chip capex forecast...
...but knocks billions off 2005's total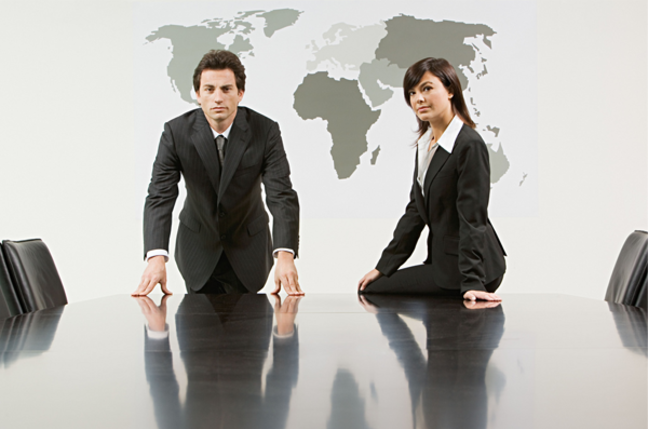 Chip makers will spend $45.7bn on new plant this year and a further $45.8bn in 2005, market watcher Gartner said this week. But while 2005's figure remains higher than 2004's, the company revealed it had lowered its growth forecast.
In July, Gartner said 2005's capex would jump 13.4 per cent over 2004's total, then forecast at $44.8bn. That would have left 2005's capex at over $50.8bn. While Gartner has raised its 2004 capex forecast by fractionally under one percentage point, that's not enough to cover the 2004-2005 growth decline, from 13.4 per cent to just 0.4 per cent.
That leaves 2005's spending essentially the same as 2004's - $100m is not a lot in this business. Gartner is now forecasting a 0.6 per cent decline in chip-making equipment sales in 2005, compared to 2004's levels.
The reason? "A downcycle in 2005 driven by supply and demand issues," said Klaus Rinnen, VP for Gartner's semiconductor manufacturing and design research group, in a statement.
However, it appears to be a relatively gentle downturn: "We do not expect a semiconductor device unit contraction, but rather a slowing in the pace of expansion, which, combined with new capacity additions, would lead to a supply-demand imbalance," he said.
"Utilisation rates should drop below the 90 per cent level in the seasonally weak first quarter of 2005," he added. "While seasonal demand growth in the second and third quarters will buffer the impact of capacity in motion, rates will decline in late 2005 and bottom out in the first quarter of 2006 in the low 80 per cent range for all production before beginning to climb again."
Fab utilisation rates currently stand at around 94.7 per cent, down from Q2's 94.8 per cent, as demand slows on the back of big purchases during Q2. Q1's rate was 93.2 per cent. ®
Related stories
AMD turns profit on strong 64-bit chip sales
ATI Q4 sales, income rocket
World chip sales flat in August
IDC ups '04 PC sales forecast
Hynix pumps up 2004 capex
Slowing H2 chip sales to hit 2005's growth - report
AMD grabs Intel market share in desktop arena
Sponsored: Are DLP and DTP still an issue?