CA intros usage pricing for mainframes
New model army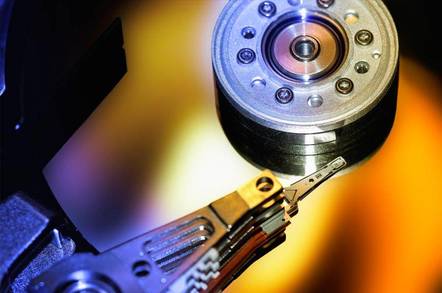 It has been a busy few days at Computer Associates (CA) as the company first announced the acquisition of Netegrity and has now released details of a new licensing schema for its large portfolio of mainframe software.
CA has actively promoted its FlexSelect licensing scheme for nearly two years. FlexSelect is designed to supply levels of flexibility not usually available to customers in traditional licensing models. FlexSelect supports, for example, much shorter contracts than those traditionally supplied by software vendors. This enables users to license the software required during migration projects for the duration of the project only.
CA is now taking this licensing flexibility a step further with Measured Workload Pricing. This bases licensing costs on measured usage, rather than the total installed hardware capacity of the mainframe server. In the mainframe world it is becoming common for organisations to have a machine with MIPS held in reserve ready to cope with any peaks in workload.
Measured Workload Pricing will use reports created by the IBM mainframe's native Sub-Capacity Reporting Tool (SCRT) and calculates associated costs quarterly. Baseline usage will be charged at a baseline cost, with additional utilisation incurring extra charges based on a pre-determined scale. Existing users of CA's suite of mainframe software that have CPU or MIPS-based licences can convert to the new model, if they wish. CA will continue to offer existing licencing offerings.
At the same time, CA is also introducing 20 mainframe management solution sets (comprising multiple integrated products) that will be available only under Measured Workload Pricing. These include Network Management and Systems Management and range through Information Lifecycle Management and Storage Management. Also provided are solution sets for Identity Management, Change Management and Financial Administration.
IBM's Erich Clementi, general manager, zSeries, IBM System Group, welcomed CA's move on pricing: "By employing Measured Workload Pricing within their mainframe business model, CA is positioned to better support our mutual customers' computing strategies. Their usage-based pricing will be good news for the customers of the zSeries platform, as it supports variable software charging, which is aligned with the concepts of an on-demand business model."
Indeed, if the pricing is attractive this development is to be welcomed. It has been apparent for some time that new models for software licensing are needed if organisations are to achieve maximum benefits from the increasing suppleness available in modern servers. Without software usage flexibility, server flexibility is a nice feature. With software flexibility, server flexibility can become very compelling very quickly.
All software vendors recognise that their licensing must adapt in response to utility, grid and flexible computing infrastructures. CA's delivery of Measured Workload Pricing for the mainframe is very welcome and is a natural evolution of FlexSelect. Let's hope that other software authors will also bring forward new licensing models; and that the type of model being introduced on the mainframe will soon make its way to other major server platforms, where similar challenges exist.
Copyright © 2004, IT-Analysis.com
Related stories
CA upgrades BrightStor line with gusto
BMC grabs IT Masters
3A security software to boom
Sponsored: Minds Mastering Machines - Call for papers now open