Azul reveals supersonic Java machine
DeWitt's multicore diner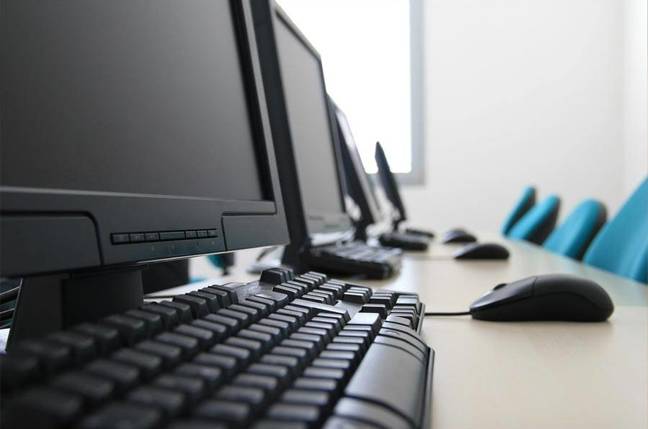 As expected, stealth hardware start-up Azul Systems has announced a new type of server aimed specifically at processing Java software.
Back in February, The Register was the first to unearth part of Azul's plans. It seemed the company would most likely head the Opteron route at the time, but Azul has now revealed it's using a custom-built processor dubbed Vega instead. Our sources had suggested that an unique chip was an option, but it seemed hard to believe that a company would make such a choice in this era of increasing standardization.
What Vega gives Azul is the ability to spread Java software workloads across 24 cores per processor. Yep, Azul has come out with one of the most radical multicore designs to date. It will ship systems with four to 16 processors, giving it 384 Java processing cores at max in a single box.
It seems like a pretty narrow list of customers that would require this type of processing power for Java applications. The idea is to take an Azul system, not due out until the first half of 2005, and stack it alongside existing servers. All of the Java workloads are then offloaded onto the Azul box. Java software is demanding and this kind of specialization will be welcomed by some - just not many.
Azul believes it can extend this virtual machine acceleration to Microsoft's C# software . . . eventually. At the moment, the company counts Java application server leaders BEA and IBM as its biggest partners.
The company was started by Stephen DeWitt of server appliance-maker Cobalt fame. DeWitt worked for Java inventor Sun Microsystems for a spell after it acquired Cobalt for the astonishing sum of $2bn, only to later end-of-life the cute boxes.
With IBM, Intel, AMD and even Sun laying out impressive future processor plans, one has to wonder if any companies at all will need Java-tuned chips. Azul is clearly betting on the Web services hype and the belief that more and more transactions will be crunched by Java servers in the coming years. We must have offended the lowly start-up in previous stories because it didn't bother to give a call about this week's coming out party. Shame. ®
Related stories
Stealthy Azul's Java plans unstealthed
DeWitt comes to terms with Cobalt's end
Sun and Cobalt left me with a dinky toy
UK's Equiinet offers to rescue Sun Cobalt clan
Sun drives the final nail in Cobalt's coffin
Sponsored: Are DLP and DTP still an issue?