DVD Forum finalises HD DVD-RW disc spec
Unveils high-def format's logo, too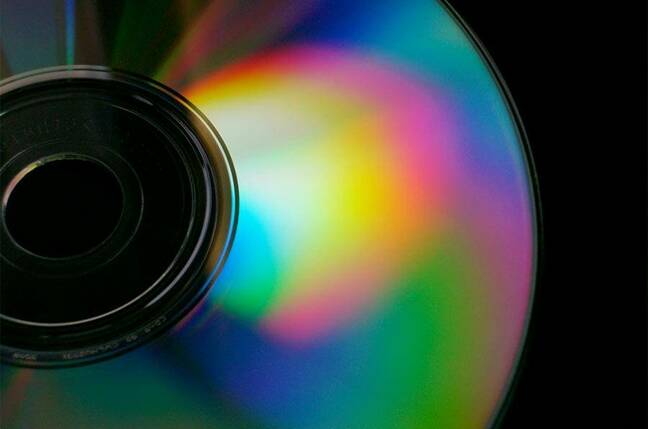 The DVD Forum moved a step further toward the advent of HD DVD media and drives with the approval of key physical specifications at a meeting of the organisations steering committee last week.
The body also approved the format's logotype, which we should now read as 'High Density' DVD rather than 'High Definition', though the next-generation product is geared toward HDTV.
Meeting in Taiwan on 22 September, the Forum formally approved version 1.0 of the rewriteable HD DVD physical disc specification, a move that allows vendors to prepare the way for mass production of HD DVD-RW discs and drives. The spec. covers a 20GB single-layer blue-laser disc.
The Forum also approved the latest version, 0.9, of its HD DVD-R physical spec., along with a series of optional features for both recordable and rewriteable discs. Initial HD DVD-R discs are expected to hold up to 15GB in a single layer structure. Version 1.0 is expected to be ratified in February 2005, Toshiba digital media chief Yoshihide Fujii said this week. In the same timeframe, the organisation should be ready to finalise the specification for writing data to the disc.
The committe - the Forum's executive body - will next meet late February 2005, in Japan.
Supports for lossy DD+, lossy DTS++ and lossless MLP audio codecs was formally mandated for HD DVD video content, while content provides were permitted to include lossless DTS++ encoded audio material if they wish.
The committee members also approved the HD DVD logo, along with a version for ROM content.
This week's approval follow last June's move to ratify the HD DVD-ROM physical spec., which defines 15GB single-layer media and 30GB dual-layer discs.
The Forum is hoping that the public's keenness of the DVD format will translate into interest in HD DVD in due course. However, it's facing strong opposition from the Sony-led Blu-ray camp, which is touting an alternative blue-laser, high-capacity disc format for similar applications. In particular, Sony has said it will incorporate Blu-ray drives into its upcoming PlayStation 3 console, which is expected to offer broader digital entertainment features that games, taking on such roles as personal video recorder. ®
Related stories
DVD Forum backs CD/DVD hybrid
Forum approves Apple music format for DVD Audio
DVD Forum punts blue laser HD-DVD
DVD Forum mandates Microsoft for HD disc spec
DVD Forum 'approves' rewriteable HD-DVD spec
Toshiba blue laser tech chosen for HD DVD spec.
Blu-ray group mandates Microsoft codec for BD-ROM
Blu-ray movie disc format unveiled
Sony selects Blu-ray for PlayStation 3
3G chiefs choose AAC for mobile music delivery
Dolby adds High-Efficiency AAC to MPEG 4 patent pool
Sponsored: RAID: End of an era?