EC 'supports special interests of rivals' - Microsoft
Degrading experience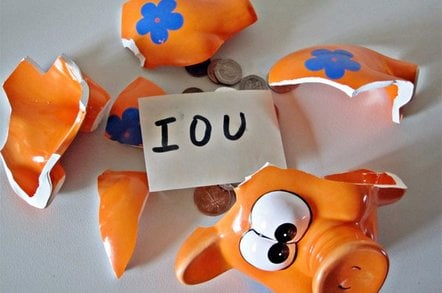 Microsoft will argue that the market for media players is much more varied than the European Commission claims when the two meet in court at the end of the week. It says that "much of the evidence that the Commission presents on this issue [of media players]" in its anti-trust ruling against the company is wrong, the FT reports.
Microsoft will claim the market for media players is vibrant and varied and there is no sign of the market "tipping" in its favour. Evidence for this includes the recent launches of music services from Apple, Sony and Yahoo!'s recent acquistion of MusicMatch.
The software giant is asking the Court of First Instance to put punishments on hold while it appeals the case. The EC ruled in March that Microsoft had abused its monopoly position and should pay a record-breaking fine of €497m, provide better access to its server protocols and offer a version of Windows without Media Player.
Microsoft has "spent millions of dollars" on building a Media Player-free Windows. So it is able to comply immediately if the court does not stay the punishment, Brad Smith, Microsoft's general counsel, said. But he warned that forcing the firm to offer a version of Windows without Media Player would frustrate and annoy consumers and damage the "value of our name and our trademark".
He accused the Commission of supporting Microsoft's rivals in the market. Brussels had ignored the interests of consumers and competition in the industry in support of the "special interests of a handful of our rivals".
Smith also said that European software developers would have to bear the extra costs of ensuring their products work with the new "degraded" version of Windows.
Get Real
But RealNetworks, a bitter competitor of Microsoft, told the FT that tying Media Player to Windows did limit competition and that Microsoft was trying to get "a stay to the sanctions so that they can continue their unlawful conduct."
Real is suing Microsoft for $1bn in damages plus costs. It alleges that Microsoft used its OEM contracts to block distribution of the Real Player, and with held API information.
RealNetworks' media player was once something of an obsession with its Seattle neighbour. As recently as 2001, Microsoft was found to be pressuring AOL to block its users from accessing content via Real Player, and requesting caps on content streamed in non-Microsoft formats. Those talks ended in acrimony.
And Windows boss Jim Allchin admitted at trial that Microsoft had planned to keep the descriptions of Windows Media Player APIs away from RealNetworks. ®
Related stories
MS has Media Player - less Windows, just in case...
Airbus offers MS a lift
Microsoft meets EC judge
Sponsored: Minds Mastering Machines - Call for papers now open