Oracle wins US antitrust suit
Big victory, Europe still to come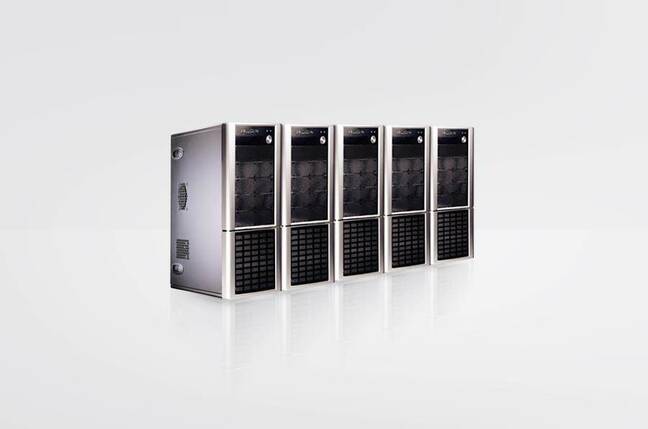 Oracle scored a stunning victory yesterday, when a federal judge ruled that its hostile bid for Peoplesoft was not anti-competitive. In a 164-page ruling, District Judge Vaughn Walker rejected the "narrow market" definition of the enterprise software market used by the DoJ and supported by most of the software industry, in its decision.
In February, the Department of Justice (DoJ) barred Oracle from pursuing a takeover of its enterprise software rival, citing competition concerns. This would be bad for customers, it argues. Many were wheeled on to the trial to support the government's contention, but Judge Walker slammed their evidence. "Contrary to the characterization of plaintiff's counsel before trial, the court found the testimony of the customer witnesses largely unhelpful to plaintiff's effort to define a narrow market. Unsubstantiated customer apprehensions do not substitute for hard evidence."
Oracle is not out of the woods yet: it faces an EU investigation into the bid and, if successful, will to overcome an implacably hostile Peoplesoft board, oh, and gain the support of shareholders for its $7.7bn bid. Also the DoJ has 60 days to appeal Judge Walker's decision.
The DoJ blocked Oracle's move for Peoplesoft, because it thinks that the combination will reduce the enterprise apps market from three big players - SAP, Oracle and Peoplesoft - to just two. Oracle says the business software market is much bigger - what about Microsoft, JD Lawson et al. Besides, even on a more narrow basis, the Oracle-Peoplesoft combo would be smaller than SAP, the runaway market leader. A combined company would provide more competition to SAP, not less, Oracle's Larry Ellison says, an argument supported by SAP. ®
Related stories
Oracle-Peoplesoft merger will boost competition - SAP
Oracle - Microsoft sales battles revealed in court
Larry Ellison's shopping list
US gov and Oracle in court
Time called on EC - Oracle investigation
PeopleSoft dumps poison pill rebate
SAP and MS line up for and against Oracle
Oracle strikes back against the Feds
US DoJ sues to block Oracle's $9.4bn PeopleSoft bid
Sponsored: RAID: End of an era?