DrinkorDie suspect to be 'extradited to US'
Aussie rules (not)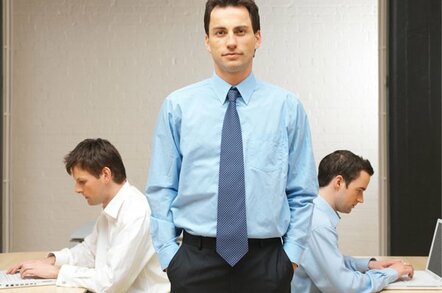 The alleged ringleader of a gang of internet copyright pirates is to be extradited from Australia to the US on multi-million dollar software piracy charges, after all.
Hew Raymond Griffiths, 41, of Berkeley Vale, NSW, Australia, was indicted on one count of criminal copyright infringement and one count of conspiracy to commit criminal copyright infringement by a Virginia grand jury last year. US investigators charge that Griffiths rose through the ranks to become leader of the infamous DrinkorDie piracy group, which released a pirated copy of Windows 95, days before its official release and has been getting up to similar antics ever since.
In March, an Australian magistrate turned down a US extradition request. US authorities appealed against that decision. In July they persuaded local authorities to hold Griffiths in prison on remand. According to early reports, Australian courts have now agreed to extradite Griffiths. The ruling (yet to be published through official channels) deals a fatal blow to defence efforts to have Griffiths tried in Australia.
If convicted in the US, Griffiths could go to jail for up to 10 years and be fined up to $500,000. Under Australian copyright laws, he would face a maximum sentence of only five years imprisonment. Eleven DrinkOrDie members have already been convicted in the US. Others have reportedly cut deals for lenient punishments in return for testifying against Griffiths.
Unemployed Griffiths is not accused of profiting financially from his alleged piracy, despite estimates that DrinkOrDie's copyright infringement cost publishers an estimated $50m. The case is the first time that extradition from Australia has been sought for copyright offences. ®
Related stories
Multi-billion-dollar software piracy bust (raids targeting DrinkorDie)
Aussie court blocks DrinkorDie extradition
DrinkorDie suspect back in Oz jail
Personal Computer Science boss loses Oz extradition battle
Software piracy 'kingpin' captured in Bangkok
Software pirates cost $9.7bn in Europe - BSA
Sponsored: Minds Mastering Machines - Call for papers now open