Wi-Fi overseer to debut QoS standard 8 Sept
Ten products to sport Wi-Fi Multimedia brand next week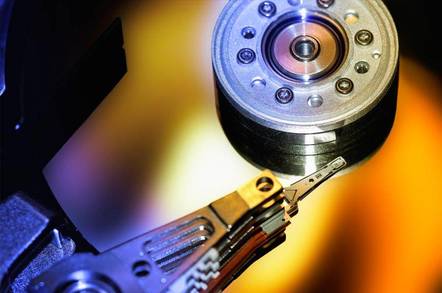 The Wi-Fi Alliance (WFA) will formally unveil its Wi-Fi Multimedia (WMM) certification next week, and with it the first ten products that can carry the WMM brand.
Just as the organisation's Wi-Fi Protected Access (WPA) security specification pre-dated the ratification of the IEEE 802.11i standard from which it was derived, so too is WMM as sub-set of the upcoming quality of service standard 802.11e.
The WFA unveiled WPA 2 earlier this week.
According to WFA CEO Frank Hanzlik, 802.11e takes two approaches to improving the performance of time-dependent data, such as video: prioritising such traffic and segmenting the bandwidth. The two approaches are dubbed Wireless Media Extensions (WME) and Wireless Scheduled Media (WSM), respectively.
Hanzlik told The Register that WMM will initially use WME. WSM support is likely to come sometime in the first half of 2005 when 802.11e is finally ratified, he said.
"It's our intention to remain very aligned with the IEEE," he added.
When 802.11e is ratified, WMM is not likely to be upgraded to WMM 2, as the WFA has done with WPA, Hanzlik said. At this stage, the organisation will instead brand QoS as 'WMM with Scheduled Media', for example. That will allow the WFA to extend WMM with further QoS-related technologies as they emerge, Hanzlik said.
WMM will be a baseline technology to which other features can be added on, he said.
The WFA views WME as more important to the consumer electronics industry than Wi-Fi's traditional proponents in the computing arena. While Wi-Fi has taken longer to penetrate the CE market, Hanzlik said CE companies generally have a better appreciation for need for interoperability and standards compliance certification than some of their colleague in the IT business. ®
Related stories
Wi-Fi group updates security system
Blanket Wi-Fi smothers Amsterdam
Philly goes Wi-Fi crazy
Aruba touts Wi-Fi grid scheme
Intel unveils tri-mode Wi-Fi for Centrino
Linksys, Netgear prep soho VoIP kit
Sponsored: Learn how to transform your data into a strategic asset for your business by using the cloud to accelerate innovation with NetApp