Brits still blind to benefits of Wi-Fi
So much for Intel's Centrino advertising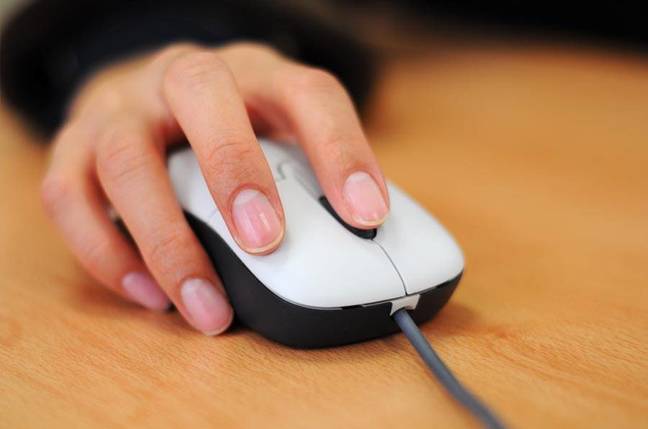 It's 17 months since Intel launched its Centrino and began telling the world about wireless networking - Apple (ahem) launched its first 802.11b product in 1999 - and still the majority of the UK public remain blissfully unaware what Wi-Fi is.
The chip giant today announced that its research - actually conducted by ICM Research - has revealed that 34 per cent of adults in the UK known the meaning of the term 'Wi-Fi'. This, the company feels, is impressive.
Alas a similar survey conducted exactly one year ago - this time put out by PC maker Packard Bell but conducted by Mori - found that only 30 per cent of UK adults know what Wi-Fi is.
In other words, only a further four per cent of the UK population over the age of 18 have hopped on board the hotspot 'revolution' in the last 12 months. Take into account the fact that different research companies have slightly different polling and statistical methodologies and you could argue that the figure really hasn't changed at all.
Certainly, then, as now, most Brits remain entirely out of range of the concept of wireless networking. This despite the fact that, according to Intel, "public hotspot infrastructure and usage has increased dramatically since Centrino mobile technology was launched in March 2003 [our italics]."
To be fair, the chip giant is at least trying to remedy this situation, by giving away 30 pages of extracts from Wi-Fi for Dummies to punters visiting any Dixons and PC World store.
Interestingly, Intel also notes that, according to researcher IDC, some 450,000 people will use a public Wi-Fi hotspot during 2004. Now since the UK's adult population is around 40m souls, that forecast amounts to roughly 1.15 per cent of the adult population - rather less than the 20 per cent who know what a hotspot is.
Clearly, Intel's ads showing allegedly live wireless webcam sessions taking place in Greek amphitheatres or half way up Annapurna just aren't getting the message across... ®
Related stories
70% of Brits don't know what a Wi-Fi hotspot is
Exeter dominates UK Wi-Fi scene - Intel
Vodafone finds mobile workforce
Report raps Wi-Fi providers for 'location inflation'
European workers take to the streets
Wi-Fi in the real world - pt. 2
Public Wi-Fi failing to attract road warriors
Businesses shun Wi-Fi, homes embrace it
UK corporates unconvinced by Wi-Fi
Sponsored: RAID: End of an era?