Wanadoo seals distie deal with Time
Software appearing on a PC near you soon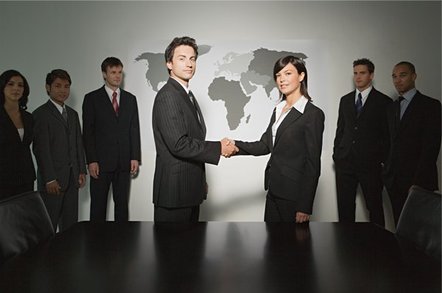 Wanadoo UK - which changed its name from Freeserve in April - has signed a major distie deal with PC outfit Time Group.
Sources claim Wanadoo UK edged out Tiscali and BT to win the dial-up and broadband gig although no one at the ISP was prepared to comment on the industry whispers.
Neither was the ISP prepared to reveal the financial details of the deal. What is known, though, is that Wanadoo UK will have its software installed on more than a million PCs a year from Time and its associated companies.
Plus, Wanadoo's Net access service will be plugged thoughout 130 of Time's high street shops. The Computer Shop's will also stock the Wanadoo Livebox, a recently unveiled "broadband gateway for the home".
Said Wanadoo UK's head of Partner Marketing, Duncan Beard: "We are delighted to be partnering with Time Group. It provides Wanadoo with a hugely relevant customer base, as we seek to grow our Broadband customer base, and launch new services over the coming months."
The deal with Time Group expands Wanadoo UK's distie channel - which also includes Index, Orange, Lloyds Pharmacy Group and Texaco, among others - to more than 4,000 stores in the UK.
In February, AOL UK replaced Freeserve (now Wanadoo UK) in a distie deal with the Dixons group. As a resut, AOL UK's dial-up software is available in PC World, Dixons and Currys stores in the UK and pre-loaded onto PCs and laptops, replacing the spot once reserved for Freeserve. A similar arrangement punting AOL UK's broadband services will come into force from February next year. ®
Related stories
Wanadoo unveils wireless broadband gizmo
BT's DSL market share carries on falling
Wanadoo ties distie knot with Evesham
AOL UK launches new ISP as Dixons distie deal kicks in
Sponsored: Minds Mastering Machines - Call for papers now open