EMC makes Documentum 'storage-aware'
Push your content around with ILM policies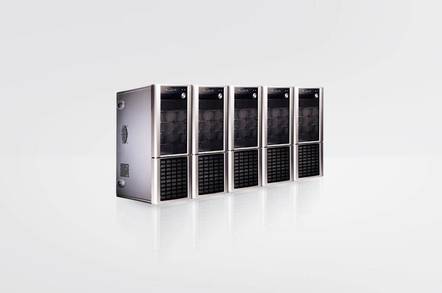 EMC reckons it is the first company to integrate information lifecycle management (ILM) with content management. It says this makes the content software 'storage-aware'.
The company has added an ILM policy engine to the content management software that it bought last year with Documentum. The snappily-named EMC Documentum Content Storage Services (DCSS) lets users automate the placement and movement of data according to business policies and information value, instead of merely shuffling it off to tape once it has reached a certain age.
The addition was widely telegraphed, drawing as it does on the ILM expertise of Legato, also acquired by EMC last year, and of EMC's own software arm. Not only have these two been rolled into a new EMC Software Group alongside Documentum, but former Documentum boss Dave DeWalt is now the EMC EVP in charge of the whole shebang.
DeWalt says the key is the combination of "content management's deep understanding of application data value and the tiered storage infrastructure that supports it." Policies for moving content can take account of specifics such as its type, access control level or lifecycle state, as well as industry regulations and factors such as which department created it.
An EMC spokesman said that while there are others doing ILM, "none of those people can do the content management side. This is bringing ILM to content management, for all types of unstructured content. It allows you to version, do workflow, and really be more smart about content - know more about it, where it's placed and how to get to it."
In its quest to be recognised as a software company, EMC is also talking up the cross-platform nature of the new software. It says that DCSS works with non-EMC storage too, on any system that runs Documentum, but then Documentum and Legato were never EMC-specific.
Mark Maby, StorageTek's UK ILM strategy director, says EMC does indeed have a first in integrated ILM and content management. He has doubts though about just how open or widely applicable it will be.
"Document management is not the only thing around ILM," he says. "This may force you down a technology route that you don't want to follow - we are taking more of an open approach." ®
Related stories
Software carries EMC to bumper Q2
Storage software is all the rage in Q4
EMC brings Documentum into the fold
Sponsored: Minds Mastering Machines - Call for papers now open