Lucent raises sales outlook
A little momentum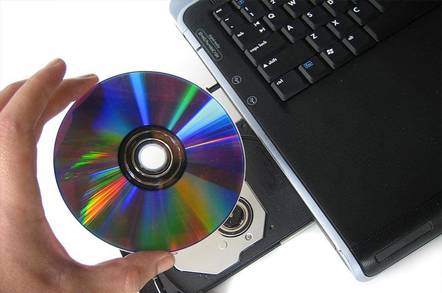 Lucent Technologies has posted an increase in revenues and raised its sales outlook for the year on the back of strong demand for its wireless services. The US-based telecoms equipment manufacturer recorded an 11.4 per cent rise in revenues in fiscal Q3 2004, to $2.19bn, (Q3 2003: $1.96bn). This figure was a little below analysts' expectations of $2.2bn revenues. Net income was $387m (Q3 2003 -$254m) Earnings per share also rose substantially, to $0.08 per share (Q3 2003 -$.07).
Shares in Lucent were up $0.08 in trading on the NYSE on Wednesday after the company announced that it was raising its sales outlook. "At this point, we expect annual revenues to increase on a percentage basis in the mid-single digits for the 2004 fiscal year," said Frank D'Amelio, Lucent's chief financial officer.
One of the main drivers behind the company's growth was the performance of its mobility solutions, or wireless gear, segment, where sales grew to $986 million, 58 per cent up on last year. This sector growth for Lucent looks set to continue, following its announcement on 14 July that it had secured a $5bn contract with Verizon Wireless to help the mobile operator expand its network. Verizon said Lucent would provide equipment, software and services for building and upgrading its national network to carry increasing amounts of voice and data traffic.
"We continued our profitable momentum this quarter and saw some positive signs in the key areas we have identified for growth," said Lucent Technologies chairman and CEO Patricia Russo. "This quarter, we announced 35 customer wins and trials, spanning 20 countries around the world. We are seeing more progress in areas like VoIP, mobile high-speed data and broadband access, while tapping into new international markets."
Lucent Technologies employs 500 people in Ireland, 10 per cent of its European workforce. On 30 June the company announced that, in conjunction with the IDA, it would be investing €69m in R&D in Ireland through its research subsidiary, Bell Labs. The initiative was welcomed by the government and is seen as a very significant investment in R&D in Ireland.
© ENN
Related stories
Lucent scores $5bn Verizon Wireless contract
Lucent trade secret suspect goes on the run
Lucent buys VoIP firm
SEC to fine Lucent $25m
Sponsored: Minds Mastering Machines - Call for papers now open