LaCie pumps up 1.6TB enormo-drive
Sacre bleu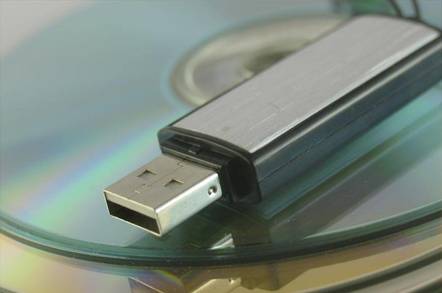 French hard drive maker LaCie last week announced the latest in its line of colossal external drives: a 1.6TB (1600GB) monster.
The enormous Bigger Disk Extreme (BDE) can transfer data at up to 85MBps and is being pitched at video professionals. To get that kind of performance you'll need a rig with a Firewire 800 800Mbps port, but the BDE also support 400Mbps Firewire connections.
The BDE contains multiple 5.25in 7200rpm hard drives. LaCie doesn't say how many, but with four batches of 8MB buffers on the spec. sheet, it's a good bet there are four 400GB drives in there.
No compact model, the BDE measures 26.8 x 17.3 x 8.8cm and weighs a suitably hefty 5kg.
The price is no less immense: $2199 in the US and we calculate around £1300 in the UK, although LaCie has yet to provide specific European pricing.
Buyers who think that might be too much - or can't wait for the "summer 2004" shipment timefream - LaCie is currently offering a $1199/£715 1TB model. ®
Related stories
Seagate unveils 'tiny to terabyte' hard drives
Western Digital sues Cornice
Seagate gets litigious with small hard drive rival
Punters kill healthy hard drives - Seagate
Iomega ships 160GB back-up hard drive
Toshiba debuts dinky 100GB disk
Boffins discover upper limit of HD write speed
Sponsored: Minds Mastering Machines - Call for papers now open