Analyst warms to Sun's Q4 run
Inching out of the red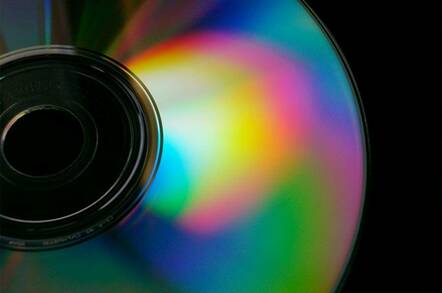 Sun Microsystems' arch-nemesis analyst Steven Milunovich issued a surprisingly positive note for the company today, saying fourth quarter revenue appears to be coming in higher than expected.
Merrill Lynch's ace analyst consulted his crystal ball and saw Sun pulling in $3.13bn in the quarter, as compared to his previous forecast of $2.93bn and an average estimate at $2.88bn. Milunovich, however, saw another trip to the red for Sun with the company losing $0.01 per share in the period - versus a $0.04 loss consensus estimate. These figures exclude $70m in restructuring charges from layoffs and gains from Sun's billion plus settlement with Microsoft.
"Our checks suggest Sun experienced strength across its product portfolio and verticals," wrote The Loon. "We believe demand for the 2900 and 1280 servers was particularly robust with seasonal strength at the high-end despite no upgrade to US IV yet and mediocre Opteron volume at the low end."
Miloonovich went on to say that the number of storage systems Sun manages to tie to server gear has gone up, especially with the high-end Hitachi and low-end Dot Hill gear Sun sells. Sun's homemade midrange kit has not sold well in the quarter, he wrote. But the apparent hardware gains were not enough to prevent Milunovich from attacking Sun on other fronts.
"We think Sun's software efforts are still struggling and immaterial to the quarter," the analyst wrote. "Resellers don't appear impressed with the new pricing strategy, but perhaps Sun is having more success direct. We are hearing that Sun's centralizing marketing is helping."
Exactly what helping centralizing marketing sounds like, we don't know.
In a recent presentation Sun claimed it had 14 Java Enterprise System (JES) customers, including World Book, Toyota Financial Services, TransCanada, Advocate HealthCare and the University of Manitoba. All told, Sun has these companies buying JES at $100 per employee per year for 175,000 total workers. That's $17.5m per year in revenue for Sun. Not a terrible start to the pricing program.
Sun, like many companies, tends to have a strong fourth quarter and appears to be making extra gains as customers upgrade to UltraSPARC IV processor-based systems. Still, Sun's near term success failed to coax Milunovich toward a positive long term outlook.
"There may be a near-term trade in the stock on the quarter, but structural concerns and lack of confidence in earnings power keep our rating at Neutral," he closed. ®
Related stories
Microsoft looks for $1bn savings
Open source miracle horse stuns MS Japan
Egenera and its amazing technicolor IPO
Server vendors work hard for their money in Q1
Sponsored: Minds Mastering Machines - Call for papers now open