Western Digital sues Cornice
Second suit in a week for 1in HDD maker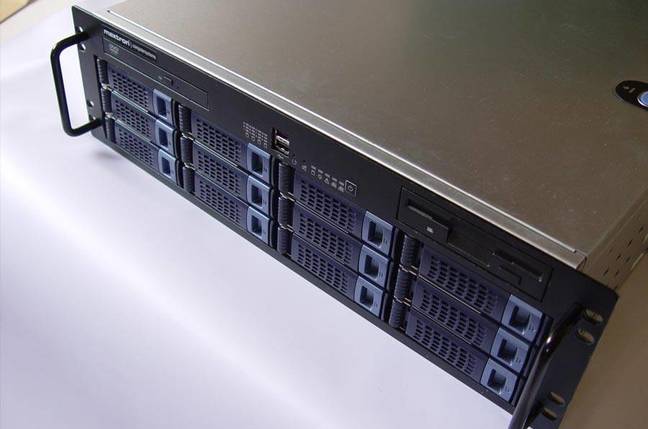 Western Digital has accused storage start-up Cornice of violating its intellectual property and has asked the US court to ban sales of Cornice's hardware.
WD's lawsuit, filed yesterday with the US District Court for Orange County, California, follows a similar action launched against Cornice last week by Seagate.
The WD suit alleges Cornice has infringed seven of its patents - one more than Seagate could call up. Seagate's suit, filed in the US District Court for Delaware, seeks monetary damages and looks to place a permanent injunction on Cornice from selling the allegedly infringing product in the US - as does WD's own action.
Cornice was formed in August 2000, and claims to have hired "a team of world-class innovative engineers who had worked together at such HDD leaders as Maxtor, Quantum, Seagate and Connor Peripherals".
The company shipped its first product, a 1.5GB 1in mini-hard drive, just over a year ago. Earlier this year, it added a 2GB model and recently filled out its Storage Element line with a 1GB unit.
Cornice has pitched its products at the MP3 player market and other consumer electronics applications, landing deals with Agere, iRiver, Thomson, Digitalway and Rio.
Seagate is also targeting this makret with a 5GB unit of its owN. Hitachi's 1in 4GB alternative is believed to form the basis for Apple's iPod Mini. So far, the mini market is not one Western Digital operates in.
Cornice has yet to respond to either suit. ®
Related stories
Seagate gets litigious with small hard drive rival
Seagate unveils 'tiny to terabyte' hard drives
Hitachi production ramp-up = cheaper storage
Hitachi to boost 1in HDD output
A hard drive smaller than an inch
Western Digital to end HDD part code confusion
Western Digital buys up Read-Rite assets
Sponsored: RAID: End of an era?