Sun axes core support professionals
Tie a BluePrint ribbon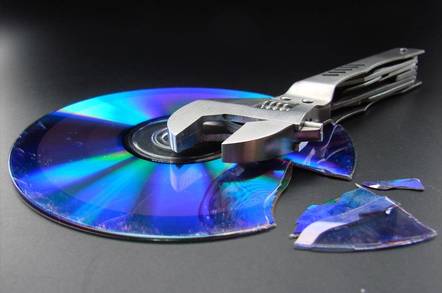 Sun Microsystems has garroted its BluePrint team, which formed a rare bridge between its engineers, its channels, and its customers. BluePrint's professional writers were also experts in their technical field, in subjects such as clustering and Windows integration, and their little publishing imprint has saved many a BOFH from embarrassment, and many a Sun account from ultimately falling to Windows. The team's reward, however, is the P45.
In the latest round of what USA managers are encouraged to call a "RIF" (Reduction In Force), i.e. mass sackings, Sun has axed the best of them.
Early reports are uncorroborated, but it appears that the core of the team has been gutted.
With terrible timing, Sun dauphin and ersatz CEO Jonathan Schwartz chose this week's JavaOne show to announce his own weblog, which he touted as a breakthrough in corporate communications. (Since formally making peace with Microsoft, Sun has been engaging in a strange cold war against Microsoft, which we described here. The trouble is that the weblog hype, which Sun's ponytailed President has espoused, leaves many feeling "creepy" (If you're into torchlight parades and front-page conformity, you have nothing to worry about). And it comes with a lot of baggage. One of these items of baggage impels managers to encourage the workforce to write publicly and in large volumes, thereby embellishing the organization with a new aura of authenticity. With a bit of luck, and sufficient effort, an organization might be able to exhibit "bottom-up emergent properties", experts tell us!
Now we know that the "bottom-up emergent properties" Jonathan was talking about could be provided much more cheaply by bloggers, giving him an excuse to sack his best professionals. Cluster experts don't just fall out of the sky, as we all know, and cluster experts who can write in plain English are even more rare. But no. It's cheaper this way. As we write, the BluePrint documents are online here, so Sun VARs, get them while you can.
One Sun customer wrote in response -
"I'll be the guy out front of the riot holding the torch on the way to the closests Sun campus." But maybe he doesn't get it. ®
Sponsored: Minds Mastering Machines - Call for papers now open