Sun's HPTC chief becomes loosely coupled
Khan to hunt Beowulf elsewhere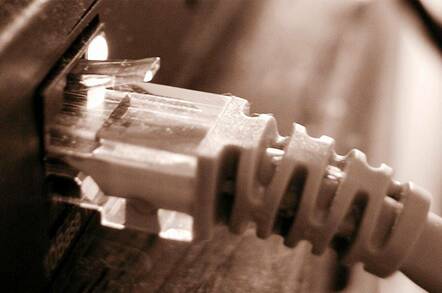 Sun Microsystems' high performance computing chief Shahin Khan is leaving the company and heading for a realm unknown.
The Register confirmed Khan's departure earlier today courtesy of a Sun spokeswoman. The Sun staffer, however, said that an exact date for his exit has not been set. She also declined to say where he will end up.
Our sources indicate that Khan has yet to reach a decision on his next move and will officially leave by week's end.
Sun's website lists Khan as vice president of product marketing and planning for the System Products Group. But he makes more appearances as vice president in charge of high-performance technical computing business unit. Sun has been pushing to expand its HPTC business for some time and has been fairly successful in these efforts.
Marc Tremblay, one of Sun's main chip engineers, has increased his role in Sun's high-performance computing efforts, but Sun has yet to select a direct replacement for Khan. Or at least, the company is not telling us who the replacement is.
Overall, Khan is well-liked within Sun, especially on the PR side of the house. He has a quick wit and knows his subjects well, making him a delight to dangle in front of the press. The exec has helped out Sun's cause in various capacities, including a stint as chief competitive officer. Khan likes to cause a bit of trouble with big talk, and we're curious where he will turn up next. ®
Related stories
Oracle, HP, Intel and Sun start YAGCSB*
Server shipments rise in 2002
Gwana-gwana landslide buries Sun Linux
Sun is top dog in Unix market
Sponsored: Minds Mastering Machines - Call for papers now open