Tyan to ship Socket T mobos next quarter
Unveils i915, i925-based boards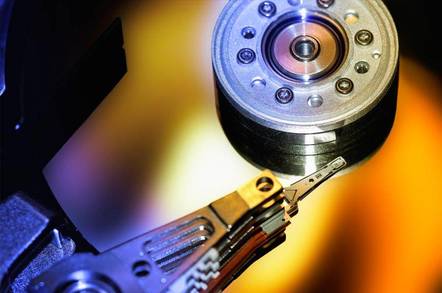 Mobo maker Tyan this week launched itself into the Socket T market with a pair of motherboards based on Intel's new i915 and i925 chipsets, better known as Grantsdale and Alderwood.
The Tomcat i915 is based on the i915G integrated chipset, which incorporates Intel's third-generation Media Graphics Accelerator 900 engine, with DirectX 9 support and the ability to use up to 224MB of main memory. The board can hold up to 4GB of 400MHz DDR SDRAM. It also provides the usual Serial ATA with optional RAID and PCI Express x16 graphics support.
The board also offers SPDIF digital optical audio I/O, a 10/100Mbps Ethernet ports (Gigabit Ethernet is an optional extra); four legacy PCI slots and a pair of PCI Express x1 slots; four USB 2.0 ports and a 1394/Firewire port.
There are two Tomcat i915 SKUs, one without RAID and Gigabit Ethernet, and a second with both these features enabled.
The Alderwood based Tomcat i925X can handle up to 4GB of 533MHz DDR 2 SDRAM. Like the Tomcat i915, it offers a PCI Express x16 slot for graphics and two PCI Express x1 slots for other add-in cards. There are four 32-bit PCI slots for old boards. Tyan has also added an 8MB ATI Rage XL graphics chip for server builders.
The i925X provides full RAID support courtesy of Intel's Matrix Storage Technology. It too includes SPDIF digital audio ports, 1394, but provides Gigabit Ethernet as standard, with a second Gigabit port available as an optional extra.
Again, there are two Tomcat i925X SKUs, one with multi-channel audio, one Gigabit Ethernet port and Firewire, and another without the audio or the 1394 port, but with the second Ethernet port and the Rage XL chip. The first is pitched at desktop roles, the latter at servers.
The Tomcat i915 (S5120) and Tomcat i925X (S5130) will both sample later this month, and will go into volume production in Q3. ®
Related stories
Tyan aims four-way Opteron board at supercomp makers
Intel i915P, G and i925X chipsets
Wi-Fi to come late to Grantsdale party
Intel launches 90nm Celerons
Sponsored: Minds Mastering Machines - Call for papers now open