Nortel stock rallies on talk of Cisco bid
All mouth and no trousers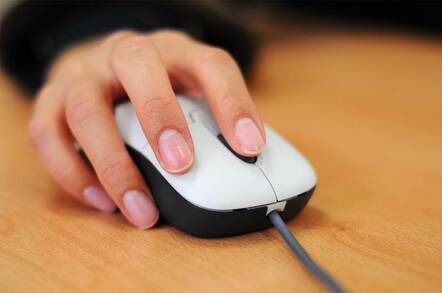 Nortel Networks stock rose strongly towards the end of last week following speculation that Cisco Systems is considering a bid for the company. The timing looks good for Cisco to acquire its smaller rival, but it is rarely interested in such large acquisitions.
Cisco CEO John Chambers fired up rumors of a potential acquisition of Nortel last week when he told an audience in Toronto that he would love to have Nortel as a partner. "I believe going to market together is the way of the future, " he insisted. But he was cool on the idea of a bid. "I don't know how to do large acquisitions," adding: "Never say never."
It is true that Cisco avoids major acquisitions. It is a hugely focused company, that targets technologies it believes will make lots of money and then tends to buy start-ups that will give it the IP it needs. Its current target list, according to its SEC filings, are IP telephony, security, optical networking, storage area networking, wireless technology, and home networking. However, a joint venture with Nortel would seem unlikely because the two companies are ferocious competitors.
Nortel's base remained with the world's major carriers and as they clamped down on spending its revenue plunged from $30.3bn in 2000 to $9.8bn in 2003, though the latter figure is still subject to revision.
Cisco too has suffered during the lean years but its decline was more gentle, with revenue down from $22.3bn in 2001 to $18.9bn in the year to July 31, 2003. It is however staging a strong recovery and its last quarter to May 4, net income was 22.7 per cent higher at $1.2bn on revenue that increased 21.7 per cent to $5.6bn.
As a result, Cisco has a far higher stock market rating than Nortel, with a market value of about $158bn, 8.3 times revenue while Nortel is worth just $18.4bn, 1.89 times last year's revenue. By taking over Nortel, Cisco could hoist revenue by about 50 per cent for a modest dilution in its stock.
Source: ComputerWire/Datamonitor
Related stories
Nortel and Cisco chat prompts merger mania
Cisco unveils monster router
Nortel to resell Avici routers
Sponsored: Minds Mastering Machines - Call for papers now open