EMC ups storage software market share
But no home storage product yet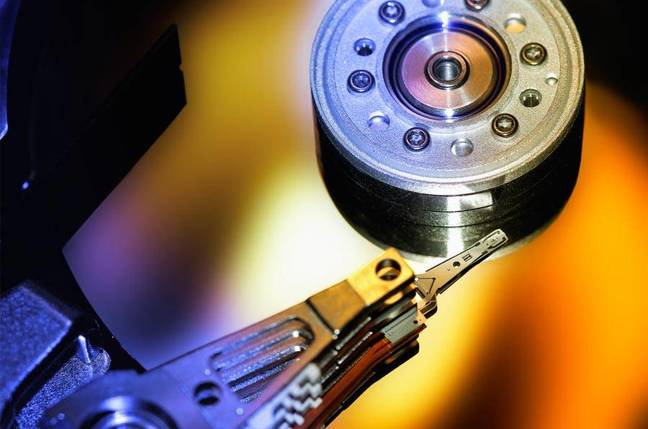 EMC Corporation has extended its storage software lead in Q4 to 30.1 per cent revenue share, according to data released by IDC this week. On a year-over-year basis, EMC continued to outpace the worldwide storage software market with 35.4 per cent revenue growth and gained more revenue share than any other major vendor.
EMC isn't the only company profiting from the strong demand for storage products. Worldwide storage software market grew 23.3 per cent year-over-year in Q4, reaching $1.85bn in total revenue and representing two quarters of consecutive year-over-year growth, IDC says. Sequential growth over the fourth quarter of 2003 was nearly flat.
All of the major storage software segments posted double-digit revenue growth in the first quarter of 2004 when compared to the same quarter in 2003. The storage resource management market posted the largest gain at 32.3 per cent year-over-year growth while the back-up and archive software market continued to represent the biggest market segment, growing 22 per cent.
The storage replication software and file system software markets also enjoyed strong results in Q1 with 18.1 per cent and 12.4 per cent year-over-year growth, respectively.
Although each of the top five vendors posted double-digit growth, EMC, Computer Associates, and Veritas performed better than the overall market in the quarter. EMC (the combined results of EMC and its subsidiary Legato) led the overall market this quarter with 30 per cent revenue share, gaining 2.7 points when compared with Q1 of 2003.
EMC believes companies demand increasingly reliable and efficient storage infrastructures. But EMC CEO Joe Tucci had to admit this week at a press conference near Boston that his company hasn't eyed the home or SOHO market yet: "In our lifetime we will see tremendous amount of storage in the home, maybe even a terabyte or more, but we are not having a native product to go into the home any time soon."
If EMC is to expand its market, it will have to be through an external company, like Cisco, who bought Linksys, a manufacturer of networking gear for consumers, Tucci said. "I haven't spent a tremendous amount of cycles on it. Nor have I asked anyone to work on it." ®
Related stories
EMC squares up for on-target year
EMC puts voodoo in new software biz
EMC retools archiving software
Sponsored: RAID: End of an era?