CMI launches search for the Future of Comms
Democracy is at the edge of the network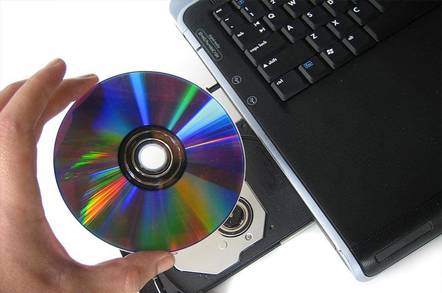 The Cambridge-MIT Institute (CMI) has launched a new initiative - the Communications Innovation Institute (CII) - established to understand the things that help new technology take hold, and the things that hinder it.
CII will be a multi-disciplinary effort, funding academic research in partnership with industry. The team will include researchers and experts from economics, public policy, management sciences, engineering and computer science. It states its two main research objectives as:
A better understanding of the communications industry value chain, resulting in roadmaps to possible futures
The demonstration of new enabling and disruptive technologies that have the power to transform the communications sector
Dr. David Clark, a senior research scientists at MIT and one of the principals involved in the project, argues that at its best, innovation on the net is astonishing; but at its worst, no progress seems to be made at all. "Why? What are the causes?"
He says that the problem with the communications industry is not lack of innovation, but a lack of agreement on what the future should look like. The question he hopes the CII will answer is can this agreement be facilitated?
Dr. Andy Lippman, head of MIT's media lab, says that it can, and when it is, there will be a revolution in the comms sector to rival the impact of the PC on computing. He reckons programmability at the edges of networks will mean the users will determine what a technology gets used for, not the companies selling the kit:
"The spreadsheet came from an apartment in Massachusetts, the Ethernet came from a copier company, and Napster came from a garage. SMS took everyone by surprise. How do you measure the other surprises waiting to be born when communications users become inventors?"
In its pursuit of the technologies of the future, the CII will also consider social, regulatory and economic issues. The institute will also have its own staff whose job it is to ensure that these different departments do actually collaborate. Clark says that if this doesn't sound daring, it just shows you've never worked in academia.
The group will work in a variety of ways, traditional and less so. It will fund PhDs like any conventional research body, and will sponsor research projects, but it will also concentrate on the exchange of the information it generates.
There will be several hot topics which will have working groups attached: security and broadband deployment, for instance. Industry, government and academic representatives are all invited to participate in these groups.
Jon Crowcroft, Marconi Professor of Networked Systems at Cambridge, says that the group will study the interaction of technology, economics and regulation. He argues that all these elements affect technology uptake, but they tend to be studied in silos: "Maybe by enlisting the help of all of the above, we'll end up with something better. Who knows, maybe we'll get better at predicting what the next big thing will be." ®
Related stories
Computing needs a Grand Challenge
University gets £1m complex systems grant
Godfather of Web awarded 1m
Sponsored: Minds Mastering Machines - Call for papers now open