All change for XIOtech in Europe
Mea culpa, mea Magnitudinally culpa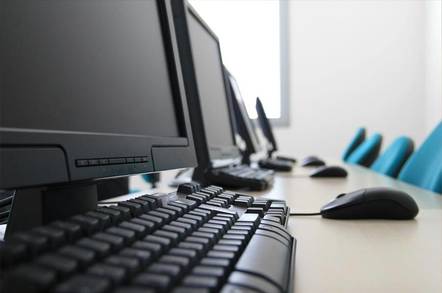 Two years after it first offered its enterprise SAN systems in Europe, XIOtech has acknowledged the failure of those US-based attempts to reach the European market. The company has now opened offices in the UK, France and Germany to support sales of its newer Magnitude 3D modular storage systems here.
The earlier episode showed up serious flaws in XIOtech's former management, according to Bob Clyde, the company's marcomms director. "There was a fundamental misconception that you could parachute a few machines in, and the business would grow from that," he says. "There was a hubris about XIOtech - they thought they could do no wrong."
It was also US-centric, with European representation via its then-parent company Seagate. Once it was spun off from Seagate in November 2002, it had no-one based in Europe.
Despite this, it has several dozen users of its earlier Magnitude systems in the UK, mainly thanks to reseller BI-Tech. XIOtech is now training up more European resellers to sell the 3D boxes - it says it will only sell indirect here, unlike in the US.
Magnitude's technical speciality is software that stripes data across all the available disk spindles; among other things, this allows configuration changes to be made on the fly. This means that planned downtime can be completely eliminated, claims XIOtech's new EMEA veep Phillipe Fosse, as maintenance can be done with the box still online.
He says the Magnitude 3D generation improves resilience too, because it can be operated as a distributed cluster, with fail-over between multiple controllers. "3D is ten times faster than Magnitude," he adds. "The places we play well are where you need to archive and retrieve information to specific timescales."
Fosse notes that 3D uses Fibre Channel disks in place of Magnitude's SCSI, and is now available with SATA or solid-state drives as well. "But we don't want to debate price per GB," he claims, "we have to show our simplicity and lower cost of ownership." ®
Related stories
EMC puts voodoo in new software biz
EMC retools archiving software
EMC, Dell and Brocade enjoy ménage à SAN
ONStor's virtual NAS for SAN convergence
Sponsored: Learn how to transform your data into a strategic asset for your business by using the cloud to accelerate innovation with NetApp