GlassHouse bids for Euro storage business
Says it's the end of the line for the storage boutique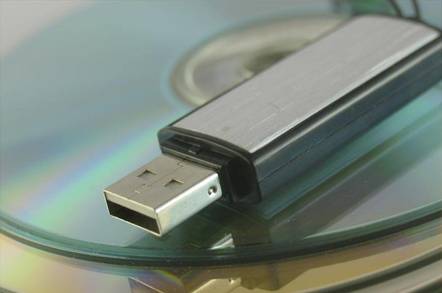 US outfit GlassHouse Technologies has bought itself a slice of the $8bn European storage services market by acquiring two UK companies in the same field. Sagitta Performance Systems and Source Consulting had already agreed to merge with each other, and have now become GlassHouse's UK arm.
GlassHouse supremo Mark Shirman says that the deal will give GlassHouse greater leverage in the key financial sector, where companies often want a single service supplier able to cover both London and New York.
He adds that while the US arm brings expertise in areas such as ILM (or storage lifecycle management, as GlassHouse prefers to call it) and the business of running storage environments, the UK companies had greater depth in areas such as implementation and design.
The equity-based deal closed yesterday and creates an independent storage services company with over 220 staff, small beer compared to the vendors or the big integrators, but enough to make it the largest of its kind. And it will continue to grow, says Source boss Jason Rabbetts, who now becomes GlassHouse's UK MD.
"We will increase headcount by 30 per cent in the UK over the next 12 months, and 100 per cent in the US," he says. He adds that the big incentive in the deal for him and Andy Norman, his opposite number at Sagitta, was access to funding for growth.
"We wanted enough critical mass for vendors and clients to be comfortable with," he adds. "Outside of the consultancies and vendors, the independent offerings here were really fragmented among a host of smaller storage boutiques."
The challenge now is for the combined company to meet two rather different sets of market requirements. Historically, GlassHouse has boasted that it did not sell either hardware or software, whereas in the UK it is pretty much essential to be able to put the whole kit and caboodle together for the customer.
Plus, Sagitta in particular has developed its own software, for example its Watchdog storage monitor. Shirman says GlassHouse will take this on, but only as part of its storage management services and not as a product in its own right.
Rabbetts and Norman, who becomes GlassHouse UK's senior veep of technology services, say the equity deal gives them a big stake in keeping the business growing. GlassHouse has already formed an EMEA organisation, to be managed by ex-EMC veep Mark Vargo and chaired by Alan Watkins, former MD of Cisco UK. ®
Related stories
Storage buoys InTechnology
Fujitsu Siemens to carry on reselling EMC kit till '08
Reseller are chipper about future
Sponsored: Minds Mastering Machines - Call for papers now open