EMC squares up for on-target year
Holding steady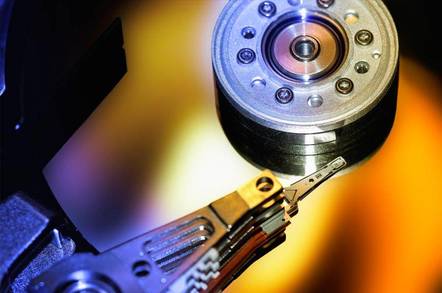 US storage giant EMC has reiterated its guidance for the year, disappointing investors slightly. The company is expecting profits of about $850m on revenue of around $8.1bn in 2004, in line with analysts' average expectations. This would represent year-on-year revenue growth of approximately 30 per cent.
At an analyst day in New York, the company also reaffirmed its outlook for earnings of $0.08 per share on revenue of between $1.95bn and $1.97bn in the second quarter. EMC expects worldwide IT spending to rise by between 3 per cent and 4 per cent in 2004. It projects spending on storage to increase by 7 per cent in 2004, compared to 4 per cent growth in 2003.
On the back of the news, shares in EMC tumbled on the New York Stock Exchange and then recovered marginally, as investors displayed disappointment that guidance figures had not been revised upwards. The company beat analyst expectations in mid-April when it reported double-digit revenue growth and triple-digit net income growth for the first quarter of 2004.
Bill Teuber, EMC's chief financial officer, said that since EMC reported its first quarter earnings, the company had purchased approximately 23.5m shares of its stock for about $265m, bringing its year-to-date purchases to a total of 26.6m shares for $310m.
He introduced the newly-formed EMC Software Group, which is to bring EMC's core software, Legato and Documentum businesses together. The new division is expected to have revenues of about $1.5bn in 2004.
The recent acquisitions of software firm VMware, content management company Documentum and Legato Software will increasingly add to revenues over the next four to six quarters, according to analysts.
EMC outlined VMware's "virtual infrastructure" (VI), which aims to help optimise server, network and storage resources, and detailed VI's role in customer IT initiatives.
Joe Tucci, EMC chief executive officer, spoke to the analysts about business strategies for "information lifecycle management" (ILM). The growth of information propelled by business and the proliferation of unstructured content such as rich media and e-mail is outpacing the growth of IT budgets, he said. "ILM helps companies around the world deal with this growth in data while lowering costs for sharing, managing and protecting the company's valuable information assets."
EMC also previewed new software capabilities that aim to allow organisations to create and automate storage policies which will automatically assign and move content among different tiers of storage.
© ENN
Related stories
EMC puts voodoo in new software biz
EMC retools archiving software
EMC, Dell and Brocade enjoy ménage à SAN
Dell flies the flag for Fibre Channel
ONStor's virtual NAS for SAN convergence
Sponsored: Minds Mastering Machines - Call for papers now open