ONStor's virtual NAS for SAN convergence
Offers to rescue storage island castaways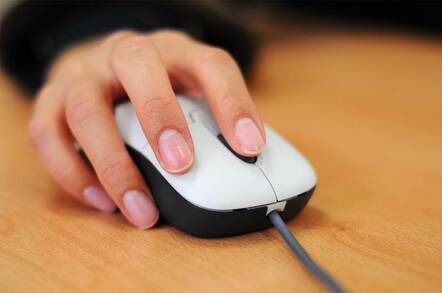 With Fibre Channel now mature, and the storage winner everywhere but the low end, NAS is now more of an island than SAN ever was. So says Peter Tarrant, marketing VP at NAS-on-SAN developer ONStor, which has just brought its SANfiler systems to the UK.
SANfiler is an OpenBSD-based NAS head that serves up SAN storage as CIFS and NFS filespace. It is a solid-state device running on 64-bit MIPS chips, and lists from £48,000.
So far, so ho-hum, but Tarrant insists that it has an edge over the likes of EMC's Celerra and IBM's 500G, thanks to its scalability and its support for heterogenous SANs and clients.
"SAN has matured to the point where interoperability is no longer news, and there is a real pool of open storage now," he says. "SAN-NAS convergence is becoming reality. We still have to go through vendor certifications but that's for historic reasons."
Anyone with a large-scale commitment to NAS probably knows the meaning of the phrase 'growing pains'. Just like the PC revolution 20 years ago, NAS uptake was driven by local factors such as speed of deployment and ease of use, but as those deployments have grown, ease of data management has too often fallen off the agenda.
"NAS is still storage islands, so all the things you went into it to get away from, like overallocation, come back again," Tarrant says.
In this context, the NAS head parallels other consolidation routes such as server-based computing. It allows centrally managed and purchased SAN storage to be deployed as easily accessed NAS volumes. Each head is still its own entity though, so data migration remains an issue, but Tarrant says ONStor has solved this problem.
"Our NAS head is designed so you can add more, and once there's a pool of filers in place our software creates a virtual filer environment that gives load balancing and failover. If migrating, you can maintain existing server IDs and IP addresses as virtual filers." He adds that up to four SANfilers can be clustered together for a total of 140 SPEC sfs IOPS.
Not only can ONStor create virtual filers within physical ones but it can dynamically and automatically allocate capacity to them, so there is no need to over-provision - although of course to begin with you still have to allocate SAN capacity to SANfiler for it to provision as required. It also handles backups within the SAN, with no need to touch the NAS side of things, Tarrant says.
And although appliance hardware can look overpriced compared to commodity PC boxes, Tarrant defends the use of MIPS. "We are tied to hardware today because there isn't an available [industry standard] platform that meets our performance goals," he says.
This may well change in the future though, as he claims that ONStor is in discussions with larger companies who want to licence its technology. "We really see ourselves as a software company - all our IP is in software," he says. ®
Related stories
HP and Microsoft put Exchange on your NAS
Iomega dresses up NAS device
EMC goes low with new NAS head
Sponsored: Learn how to transform your data into a strategic asset for your business by using the cloud to accelerate innovation with NetApp