Call centre company gets £2m boost
27 May 1999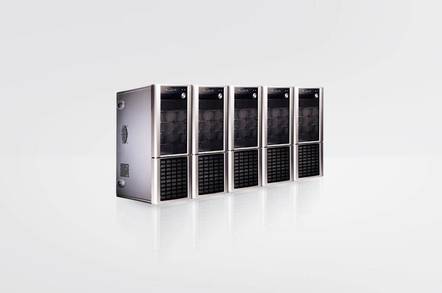 It was five years ago today... These days, offshoring British call centres to India is a contentious issue. Back in the last century, the home-grown, phone-based customer services operative was "the backbone of UK economic prosperity". No, really:
Call centre company gets £2m boost
By Linda Harrison
Published Thursday 27th May 1999 15:12 GMT
Independent consultancy, CallCentric will create 200 jobs in Britain after a £2 million investment from venture capital company 3i. The jobs, due by the end of the year, will form part of the expansion of CallCentric's European call centre business.
The Windsor-based company said the call centre industry currently employs two per cent of the UK workforce. Its growth rate of 30 per cent was creating over 100,000 jobs annually in Europe. CallCentric is a call centre consultancy advising businesses on technology and operation.
David Berger, CallCentric MD, said: "Call centres are forming the backbone of UK economic prosperity and are the hotbed for technological innovation. "As ecommerce increases, so too will the need to integrate call centres to support e-business." CallCentric's customers include Lloyds TSB, Credit Suisse and Latvia Telecomm.
---
Well, CallCentric became Datapoint when it acquired the latter in July 2002.
We rang Datapoint at its Brentford headquarters to check up on the current health of the UK call centre sector. Unfortunately, there didn't seem to be anyone around to pick up the phone. Our five minutes of thumb-twiddling gave us time to ponder the following: Where have all the operatives gone? ®
Bootnote
Those readers whose jobs have been offshored can take solace from our outstanding My job went to India and all I got was this lousy t-shirt, er, t-shirt. There's also a lovely Bolly Mug to complete the set.
Sponsored: Learn how to transform your data into a strategic asset for your business by using the cloud to accelerate innovation with NetApp