House of the future to feature talking mirror
Does my bum look big in this?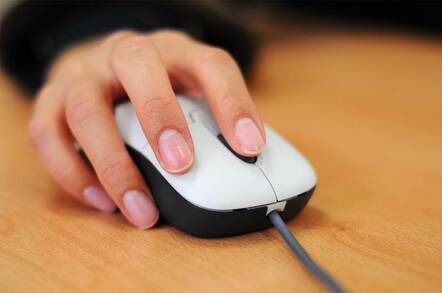 Researchers from management consultants Accenture are focussing their powerful brains on what technology the house of the future will contain. They believe that ageing populations in the western world will have an increasing need for houses that can keep an eye on their inhabitants. Technology could also monitor the health of older people and help them stay in touch with their friends and relatives.
The researchers are concentrating on five brilliantly-named projects including "persuasive mirrors" and "connective tables". Persuasive mirrors can apparently show a person what they would look like if they did no excercise and paid no attention to what they ate and drank. This reporter already has one of these devices in his bathroom if anyone from Accenture is interested...
The connective table will use video conferencing to let you play games and socialise with people in different locations.
Accenture is also predicting the arrival of shared scrap books which family members could add pictures and video to but older people could access like an ordinary book.
Interactive pictures could act as a direct way to contact the person pictured. With a camera attached they could be used for video calls. Project leader Luca Rossi said that technology for older people needed to be simpler to use: "... just standing in front of the picture could open a channel to me without doing any funny stuff on the keyboard or logging in," he explained.
Researchers also believe the house of the future will monitor what activity is going on with cameras and software to help it make sense of the images it picks up. Software could monitor facial expressions, posture, gait, focus of attention and what objects they touch or move in the house. This could monitor people's emotional state as well as pick up early signs of age-related illnesses like Alzheimers.
It all sounds fairly familiar, although they've left the obligatory flying car out of their utopian vision. Furthermore, there's no mention of what happens when such technology turns bad. But we at Vulture Central still recall with a shudder the cautionary tale of Maureen from Whitby who was eaten by a cyberloo on a shopping expedition to Newcastle-upon-Tyne. And it is abundantly clear that the Accenture futurologists are not aware of the chilling fate of Italian village Canneto di Caronia. Enough said. ®
Related stories
US develops motorised robobollard
Fire-breathing buses threaten London
Cyberappliances attack Italian village
Sponsored: Learn how to transform your data into a strategic asset for your business by using the cloud to accelerate innovation with NetApp