My chip is bigger than yours
19 May 1999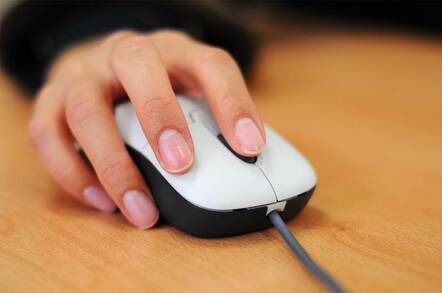 It was five years ago today... These days, if your laptop doesn't boast Centrino processor, DVD player, 256GB RAM, Bluetooth, metallic paint finish, alloys, tints and go-faster stripes, then you're likely to be laughed out of your local Wi-Fi hotspot by a howling mob of besuited execs sporting the latest in titanium-clad mobile offices. Today's blast from the past demonstrates the lengths to which, in 1999, our German cousins would go in order to avoid inadequacy in the GHz department:
By Pete Sherriff in Ynys Mon running at 550MHz
Published Wednesday 19th May 1999 12:33 GMT
Those zany Germans are building high speed notebook PCs running faster than Intel would like - and they're not overclocking mobile Pentium IIs or Celerons. No, to satisfy Hans' need for speed, those Teutonic tearaways are using desktop Celeron parts in order to offer genuine 400MHz mobile performance when the fastest Intel notebook CPU currently runs at a meagre 366MHz.
Sounds good, huh? Well, yes and no. While the volume market is driven by raw MHz - hence the never ending game of speed bump cat and mouse played out between Intel and its competitors - the ability to put a big number in your ads will continue to attract more buyers. And a 400MHz notebook will certainly outperform a 366MHz one in most instances. But - and it's a big but - don't forget that Chipzilla's mobile processors are considerable more sophisticated than their bigger desktop brothers, not least in terms of power consumption and heat dissipation.
Mobiles run at 1.6 volts, desktops at 2.2. Mobile processors run considerably cooler than desktops, so a desktop part will almost certainly need fan cooling, resulting in even higher power consumption. So the price you'll pay for owning the fastest notebook on the strasse is battery life measured in minutes rather than hours. Of course, the cool thing to do (literally) is to wait until the end of the year when Intel's awfully clever Geyserville technology hits the streets allowing notebooks to perform as well as desktops when plugged into the mains, and only a tad slower when on the move, while maintaining battery life in the region of three hours.
---
Sort of conjures up images of customised Ford Cortinas with bolt-on spoilers and sun-strips, does it not? Lovely. ®
Sponsored: Learn how to transform your data into a strategic asset for your business by using the cloud to accelerate innovation with NetApp