Cadence finds Intel's missing Fister
Captain Itanic takes on CEO role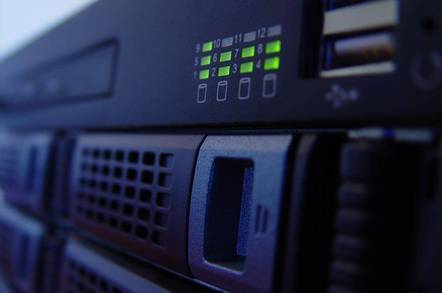 They say that the captain always goes down with the ship, but Mike Fister, former server processor chief at Intel, bucked that trend by leaving the company today.
Fister has departed Intel to become CEO of Cadence Design Systems. Fister will be replaced at Intel by Abhijit (Abhi) Talwalkar, who most recently served as vice present of Intel's enterprise platforms group. Talwalkar joined Intel in 1993 and has worked on processor, chipset and server design and marketing.
At Cadence, Fister is taking the place of Ray Bingham, who has been elected as chairman of the semiconductor and system design company.
Fister's departure will have a profound effect on The Register. The executive has been admired here for the performance of Intel's Xeon processor both in terms of GHz and sales. Conversely, Fister's name is also attached to that behemoth still trying to make its way out of the docks - Itanic - and it's this ship that Fister leaves in Talwalkar's hands.
But, most of all, we'll miss Fister's name, his firm handshake and good old boy charm. These qualities propelled Fister to an iconic status at Intel. We hope they serve him well in his new job.
"Mike has made significant contributions throughout his career at Intel and we are sorry to see him leave," said Intel CEO Craig Barrett. "Under his leadership, Intel has become the leading supplier of components for enterprise systems worldwide. We thank him for his contributions and wish him well in his new position."
Well said. ®
Related stories
Intel's Itanium rockets to 64-bit shipment lead
Who sank Itanic?
Analyst sees St. Fister in Itanium wafer
NEC chip heretic was not Fisted
Itanic crushes Beeb micro in speed bake-off
Sponsored: Minds Mastering Machines - Call for papers now open