Steady Cisco posts strong Q3 results
Sales on the up and up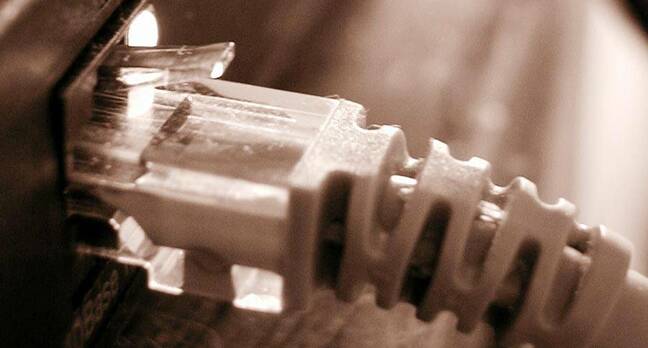 Cisco Systems enjoyed strong sales across the board in its third quarter, as it churned out a 22 percent year-over-year revenue gain.
Cisco posted $5.6bn in revenue for the quarter compared to $4.6bn in the same period a year ago. Net income for this year's third quarter hit $1.2bn - an increase over the $987m reported in 2003. Earnings per share for Cisco reached $0.17 versus $0.14 last year.
"We are pleased to have achieved record earnings per share this quarter - marking our eighth consecutive quarter with pro forma net income exceeding $1bn, and the strongest cash flow from operations in the company's history," said John Chambers, president and CEO at Cisco. "This momentum was achieved through sequential order growth across all major product categories and solid progress in our advanced technologies including security, wireless LAN and IP telephony."
In its earnings statement, Cisco disclosed the final purchase price for two companies acquired during the third quarter. Cisco paid $36m for Riverhead Networks and $5m for Twingo Systems.
Over the past couple of years, Cisco has worked to expand its networking business into new areas such as high-end storage switches, consumer gear and security. The company's third quarter showed that overall product revenue increased to $4.7bn as compared to $3.8bn last year. Services also increased to $890m from $819m.
Strong results from Cisco tend to boost optimism in the overall IT market. Investors, however, appeared unmoved in the after-hours markets with shares of Cisco sitting flat at the time of this report. ®
Related stories
Cisco offers WLAN switching
Prison time for cyber stock swindler
IBM and Cisco feel the networking love
Cisco thwarts WLAN dictionary attack
IP telephony and Wi-Fi must tie the knot
Cisco buys anti-DDoS firm
Cisco retails networked hotel vision
Cisco beefs up IOS security
Cisco tops 2003 VPN sales league
Sponsored: Application managers: What's keeping you up at night?