Blue Shield teams up with RelayHealth
Online patient care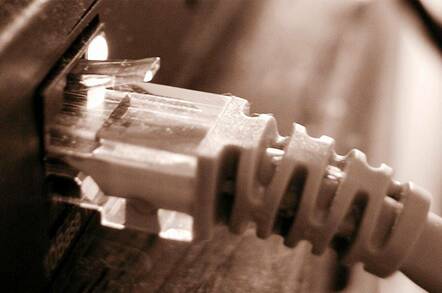 The Blue Shield of California pilot program with RelayHealth is on track to sign up more than 1,000 California physicians in 2004 for reimbursed online communication with patients. As the number of medical groups involved in such services expands, the market for reimbursed online patient-physician communication will similarly grow.
Blue Shield's pilot program in California was started in October 2003 and is one of the largest such programs in the US. It was the first to specifically target HMO (health maintenance organization), as opposed to PPO (preferred-provider plan), populations.
According to the company, tens of thousands of Blue Shield enrollees are patients of the physicians who have enrolled in the voluntary program. In the program, patients answer a set of online questions that uses a software-driven logic tree to provide physicians with usable clinical information. The software also verifies the eligibility of both the patient and the physician. Patients typically pay a co-payment of $5 or $10 per session, while total reimbursement to a physician for each online interchange is usually $25 to $30, somewhat less than a typical office visit.
In addition to Blue Shield, other major California health plans are looking to provide reimbursed online patient-physician communication programs. Blue Cross of California and another major insurer are in negotiations with RelayHealth, a California-based provider of secure online healthcare communication services linking patients, healthcare professionals, payors and pharmacies. There is speculation that Health Net is the third large California health plan that has agreed to reimburse online patient-physician communications, and that it plans to implement the RelayHealth technology in July 2004.
It appears that more healthcare insurers are recognising the value of programs connecting patients and physicians online. Such programs are gaining momentum in California and nationwide, despite the initial reluctance of many physicians who were concerned about not receiving sufficient compensation for participation in online communication with patients. In addition to providing reimbursement for physicians, RelayHealth also offers other clinical and practice management services, such as scheduling appointments, refilling prescriptions, obtaining lab results, updating patient information, collecting co-payments and submitting claims.
The provision of an online patient-physician communication service may allow pharmaceutical companies to strengthen relationships with physicians and to raise company profiles among consumers. However, the challenge for pharmaceutical companies lies in finding a place within this market given the growing involvement of the insurance provider sector.
Source: Datamonitor
Related stories
NHS: improvements online
Doctors forced to use Hotmail for confidential medical records
Colon cleansing spam on the rise
Sponsored: Minds Mastering Machines - Call for papers now open