IBM answers need for long distance speed
Zoom, zoom, zoom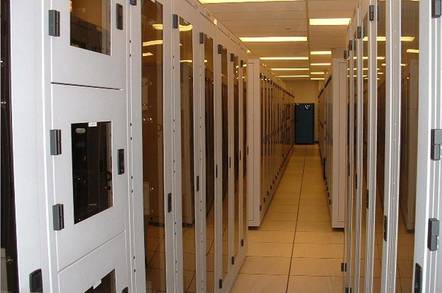 Building on its strength in disaster recovery technology, IBM has rolled out a new product for increasing long distance data replication speeds.
IBM's Global Mirror for Enterprise Storage makes it possible to back up data over a distance of more than 300km with a delay of just three to five seconds. IBM has pitted its peer-to-peer remote copy technology against EMC's SRDF (Symmetrix Remote Data Facility)/A technology. Both sets of technology help customers keep data up-to-date at disaster recovery sites.
While analysts often give rivals the nod in overall storage hardware strength, they do tend to acknowledge IBM's more than adequate line of disaster recovery products. The new Global Mirror product fits into IBM's broad TotalStorage Resiliency Family, which also includes its FlashCopy and GDPS (Geographically Dispersed Parallel Sysplex) products.
The Global Mirror product sends data between different sites via Fibre Channel and can write information at 23,000 I/Os per second.
The new product will be available worldwide for IBM's Enterprise Storage Server system, mainframes, and Unix systems in May. ®
Related stories
Servers carry IBM to solid Q1
IBM buys disaster recovery biz
EMC and Brocade profess their love for standards
IBM unleashes Jurassic predator on Japan
Sponsored: Learn how to transform your data into a strategic asset for your business by using the cloud to accelerate innovation with NetApp