Nokia launches N-Gage QD
More a bug fix than a second-generation console
It's official, folks. Nokia today unveiled the 'N-Gage 2' - officially called the N-Gage QD - as expected.
The QD is more compact than its predecessor and now features a hot-swappable MMC card slot for game cards. Nokia has upped the battery life, installed a brighter screen and improved the controls into the bargain.
Crucially, the new, more oval shape and re-positioned speaker and microphone, should make the device much easier to operate as a phone handset than its predecessor - "to support 'classic talking'," is how Nokia's Senior Vice President of Games, Ilkka Raiskinen, put it.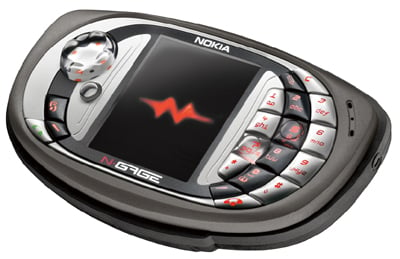 If it works as advertised, the QD overcomes the two key criticisms of the original N-Gage, which was launched only six months ago. Apart from the first version's bulk, which made holding the phone up to your ear uncomfortable, Nokia has addressed the need to turn off the device, remove a back panel and pull out the battery before you can insert a new game card.
The QD supports all existing N-Gage titles. At this stage it's unclear if there's anything new under the hood which developers can leverage to offer QD-only titles. The console's release dates - next May in Europe, Africa and Asia Pacific (a GSM 900/1800 version) and in June for the Americas (the GSM 850/1900 variant) - suggests that the QD isn't based on Texas Instruments' upcoming OMAP 2 platform, as some sources have claimed. But that doesn't rule out OMAP's use in a future N-Gage 2 - the QD is clearly more an N-Gage 1.5, than anything else.
Either way, more is likely to be revealed when the console is demo'd at the E3 show in Los Angeles in May - a month that will see Nokia ship an unpdated N-Gage Arena Launcher application.
Nokia said the console is "expected" to be priced from from €99/$99 with a contract to €199/$199 SIM-free minus local sales taxes. ®
Related stories
Nokia N-Gage 2 debuts on web
Nokia to fix sidetalking, swapping with Son of N-Gage
Doom developer confirms N-Gage 2
Reg Review: Nokia N-Gage
Sponsored: Minds Mastering Machines - Call for papers now open